Read Time:
2 Minute, 33 Second
[ad_1]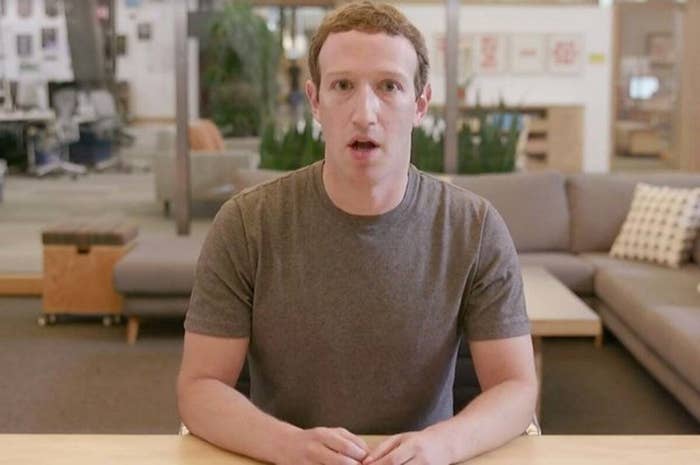 Facebook has used illegal monopoly power and an "unlawful scheme" to stifle competition, degrade personal privacy, and crush rivals, according to antitrust lawsuits filed Wednesday by 48 US attorneys general and the Federal Trade Commission.
"For nearly a decade, Facebook has used its dominance and monopoly power to crush smaller rivals and snuff out competition, all at the expense of everyday users," said New York Attorney General Letitia James at a press conference announcing the action. "By using its vast troves of data and money, Facebook has squashed or hindered what the company perceived as potential threats.
James said the company's "unlawful scheme" reduced choices for consumers and "degraded privacy protections for millions of Americans."
The long-anticipated suits allege that the social networking behemoth abused its market dominance in order to acquire or kill off competitors, abuse the privacy of Americans, and punish rivals who refused to be acquired. The suits cite Facebook's 2012 acquisition of Instagram, a photo-sharing app, and its 2014 purchase of WhatsApp, a messaging app as key examples of its alleged anti-competitive behavior.
The suits ask the courts to permanently stop Facebook from continuing its allegedly illegal behavior, to curtail major new acquisitions by the company, and to potentially force the company to divest major assets, including Instagram and WhatsApp. The states asked the courts to require Facebook to seek their approval for acquisitions valued at or above $10 million.
"Facebook's actions to entrench and maintain its monopoly deny consumers the benefits of competition," said Ian Conner, director of the FTC's Bureau of Competition, in a statement. "Our aim is to roll back Facebook's anticompetitive conduct and restore competition so that innovation and free competition can thrive."
Facebook did not immediately respond to a request for comment. It previously defended its actions and acquisitions.
""Instagram and WhatsApp have reached new heights of success because Facebook has invested billions in those businesses," said a company's statement issued after the House Antitrust Subcommittee released a report in October that said it and other tech giants have abused their monopoly power. "A strongly competitive landscape existed at the time of both acquisitions and exists today. Regulators thoroughly reviewed each deal and rightly did not see any reason to stop them at the time."
A part of public hearings held in July, the subcommittee released emails from Facebook founder and CEO Mark Zuckerberg where he told a company executive that acquiring Instagram would neutralize a competitor.
"These businesses are nascent but the networks are established, the brands are already meaningful, and if they grow to a large scale they could be very disruptive to us," Zuckerberg wrote to David Ebersman, the company's CFO at the time.
Forty-five minutes after sending his email, Zuckerberg attempted to walk back his comments. "I didn't mean to imply that we'd be buying them to prevent them from competing with us in any way," he wrote in a follow up message.
[ad_2]

Source link