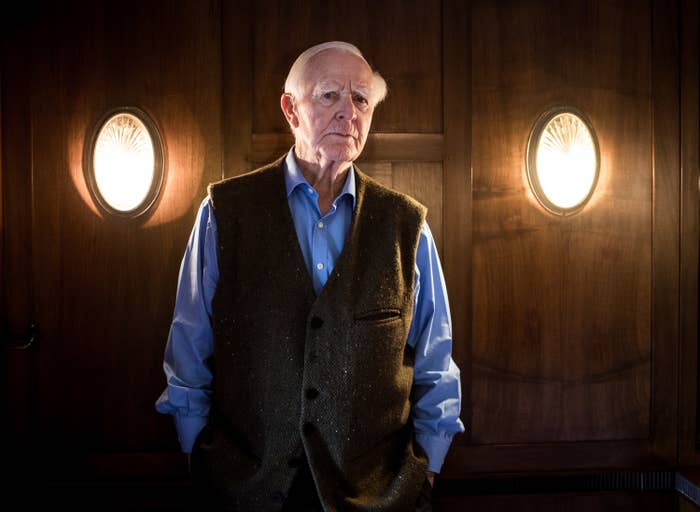 Legendary thriller writer John le Carré, has died at the age of 89, his family and his longtime literary agent confirmed in a statement Sunday.
The author, who was born David Cornwell — died of pneumonia — not related to COVID-19 — at the Royal Cornwall Hospital in Truro on Saturday night, his family said.
Le Carré, a British intelligence officer-turned spy novelist whose most popular works include Tinker, Tailor, Soldier, Spy, The Night Manager, and The Spy Who Came In From The Cold, "dominated the bestseller lists and review pages with his monumental body of work… for six decades" his agent Jonny Geller said.
"His like will never be seen again, and his loss will be felt by every book lover, everyone interested in the human condition. We have lost a great figure of English literature, a man of great wit, kindness, humor and intelligence," Geller said.
This is a developing story. Check back for updates and follow BuzzFeed News on Twitter.