Read Time:
4 Minute, 4 Second
[ad_1]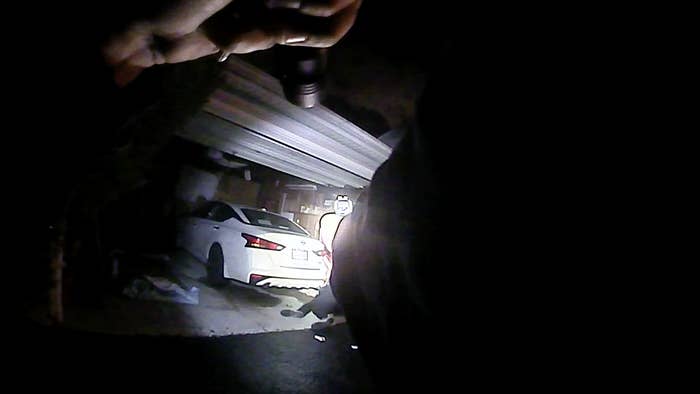 Newly released video footage shows a police officer in Columbus, Ohio, fatally shoot an unarmed Black man this week within seconds of the encounter, marking the second police killing of a Black man in the city this month.
The two officers at the scene early Tuesday did not turn on their body cameras until after they shot 47-year-old Andre Maurice Hill, the city's Department of Public Safety said in a statement. However, due to a feature in which the cameras record video but no audio 60 seconds prior to activation, footage of the shooting was captured.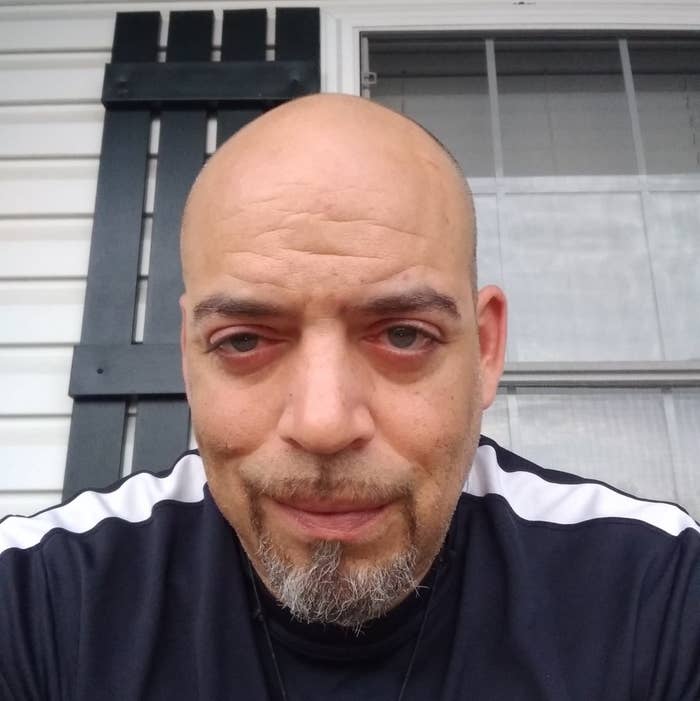 Police arrived at the scene at 1:37 a.m. for a non-emergency call after a neighbor reported a man "sitting in an SUV for an extended period, repeatedly turning the vehicle on and off," according to the news release. It is unclear if Hill was the man described in the call.
Body camera footage shows Hill, who is believed to have been visiting someone's home, stepping out of an open garage door while holding up his cell phone. Within seconds, one of the officers, identified as Adam Coy, who is white, shoots Hill.
The camera's sound recording function activated after shots were fired. In the footage, Coy shouts at Hill to "put your fucking hands out to the side! Hands out to the side, now!"
Coy yells again as Hill remains collapsed on the ground: "Roll to your stomach, now! Don't get close, I can't see your fucking hand! Get your hand up from underneath you, now!"
Coy is then heard calling for medical assistance, and as he approaches a groaning Hill, yells, "Don't move, dude!" Neither he nor the other officer attempt first aid.
Hill was later transported to a local hospital, where officials said he died at 2:25 a.m.
Police released footage of the shooting to BuzzFeed News and other media outlets this week.
On Thursday, Columbus Police Chief Thomas Quinlan said he had taken steps to fire Coy, bypassing a disciplinary hearing.
"Like all of you, I witnessed his critical misconduct firsthand via his body-worn camera," Quinlan said. "I have seen everything I need to see to reach the conclusion that Officer Coy must be terminated, immediately."
"Some may call this a rush to judgment. It is not," Quinlan added. "We have an officer who violated his oath to comply with the rules and policies of the Columbus Division of Police. And the consequences of that violation are so great, it requires immediate action. This violation cost an innocent man his life."
The incident marks the second time a Black man was killed by police in Columbus within weeks. On Dec. 4, Casey Goodson Jr., 23, was fatally shot with no body camera footage or witnesses beyond the officer who fired his gun.
Quinlan's recommendation to fire Coy now goes to Director of Public Safety Ned Pettus Jr., who will hold a hearing on Monday.
"I am a father and grandfather. I cannot fathom the pain Andre Hill's family is feeling right now," Quinlan said. "He was taken from them by violence. Preventable violence. Senseless violence. This didn't have to happen, and it never should have."
"Andre Hill should be with his family this holiday," he added.
The police department is also investigating the additional officers "who either failed to activate their body-worn cameras or failed to render aid," Quinlan said.
Coy, a 19-year-veteran of the force, had a long history of violence as an officer, according to a 69-page document of citizen complaints — many for use of force — which was obtained from the police department's internal affairs bureau. In 2012, the city paid a $45,000 settlement because Coy, after stopping a man for drunk driving, was caught on a body cam "banging the driver's head into the hood four times during the arrest," the Columbus Dispatch reported.
Columbus Mayor Andrew Ginther denounced Coy's actions, calling his decision not to turn on his body cam "unacceptable."
"This morning we learned of the killing of another Black man at the hands of law enforcement," Ginther said Tuesday. "Our community is still raw and exhausted from the killings of George Floyd, Breonna Taylor, and, most recently, Casey Goodson, Jr., right here in Columbus."
The Ohio Bureau of Criminal Investigation is now investigating whether Coy will face criminal charges.
"The officer involved did not turn on their body-worn camera — which is unacceptable," he added. "The officer involved has been relieved of duty, requiring him to turn in his badge and gun, stripping him of police powers pending the outcome of the criminal and internal investigations."


[ad_2]

Source link