Read Time:
1 Minute, 41 Second
The Super Bowl already has a winner in my books and it's clearly Jazmine Sullivan.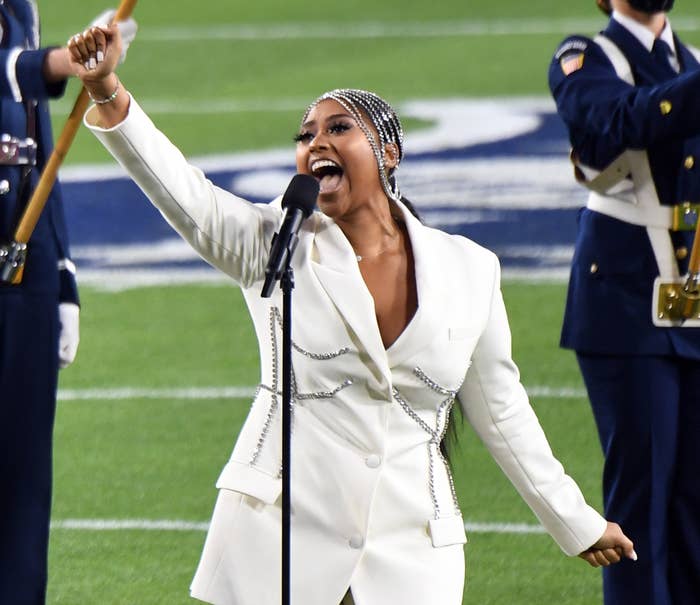 The 33-year-old Grammy-nominated music artist stepped out to perform the National Anthem (in a stunning white suit and crystal headpiece by Area) and it was the best two and a half minutes of the event.
Oh yeah, she was also accompanied by Eric Church, marking the first time that the Super Bowl has featured a collaborative rendition of the song in 15 years.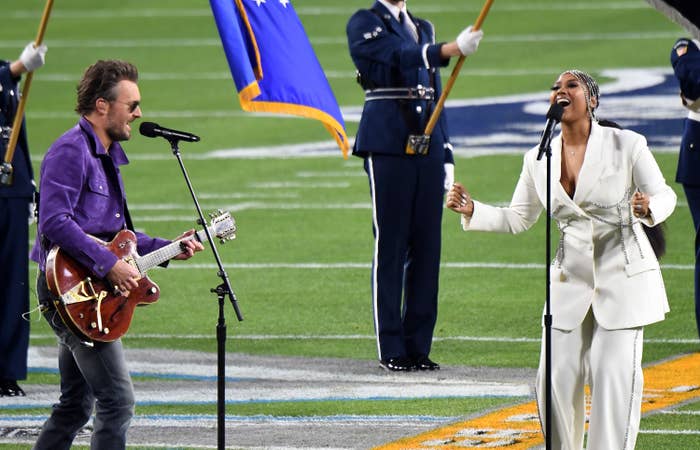 And to say that the Jazmine blew everyone away is a complete understatement.
Even Eric acknowledged Jazmine's immense talent, previously explaining that he only agreed to the gig when Jazmine's name was on the bill.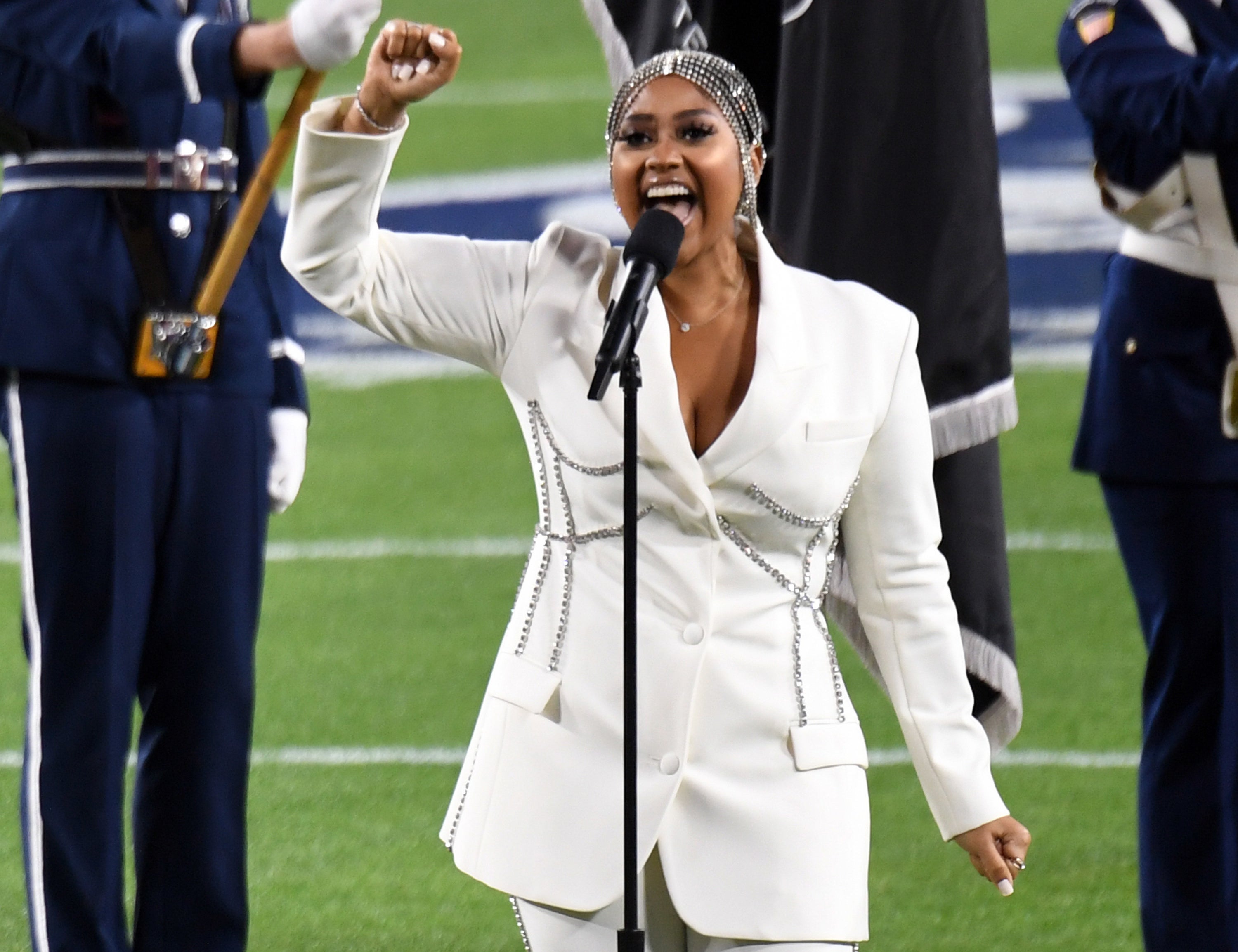 While there was no shortage of praise for Jazmine, many thought she should have gotten the spotlight to herself:
Even though Jazmine had to share the spotlight this time, I'm keeping my fingers crossed that one day she'll be hitting the field for the halftime show!
Watch the entire performance and share what you think in the comments below!