Read Time:
1 Minute, 10 Second
His friends Tyler G. Hall and Rebecca Uliasz sent him pictures from the vaccine site where they were asking people why they got the shot.
The responses followed a similar theme: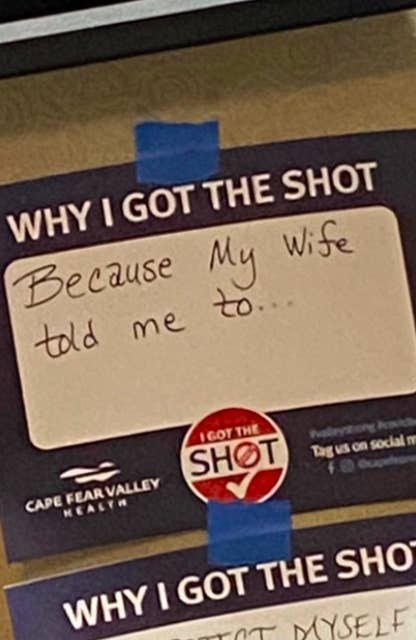 "My wife made me."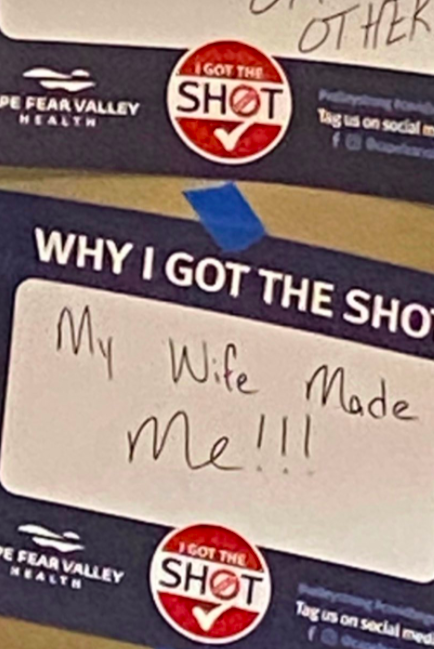 This person even added a smiley face.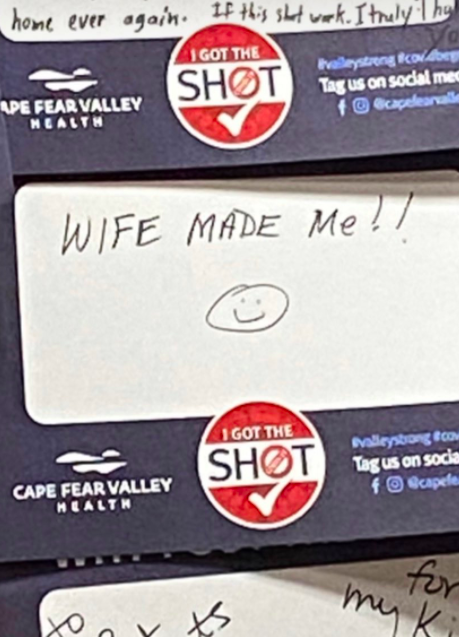 Which, like, what is going on?!
On this International Women's Day I have to ask: Are men OK?
But I'm not here to talk about those responses.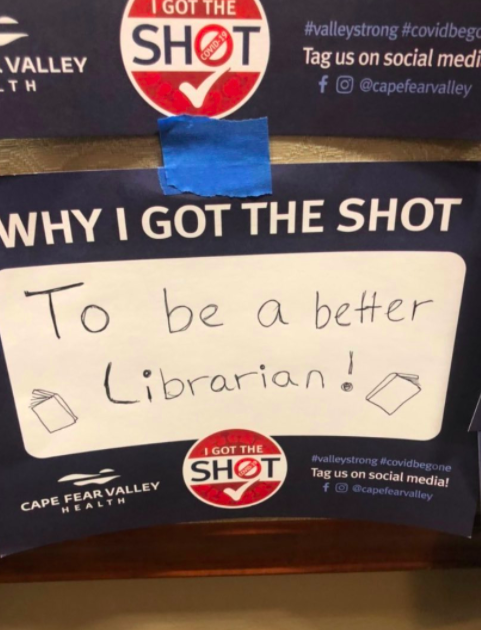 Some of the other responses were funny:
Some were strange:
And some were inspiring: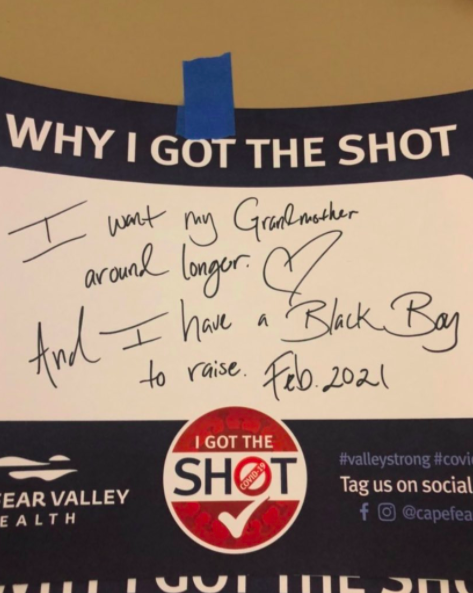 But my absolute favorite and most legit is this one: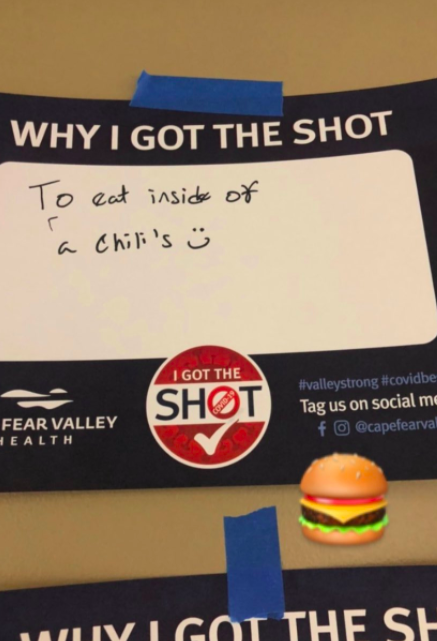 Yes, to eat inside of a Chili's.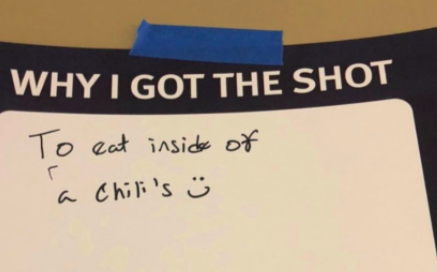 Soon bb. Soon <3