Read Time:
2 Minute, 1 Second
Taylor Swift is back at it again, surprising Swifties with the sweetest gifts!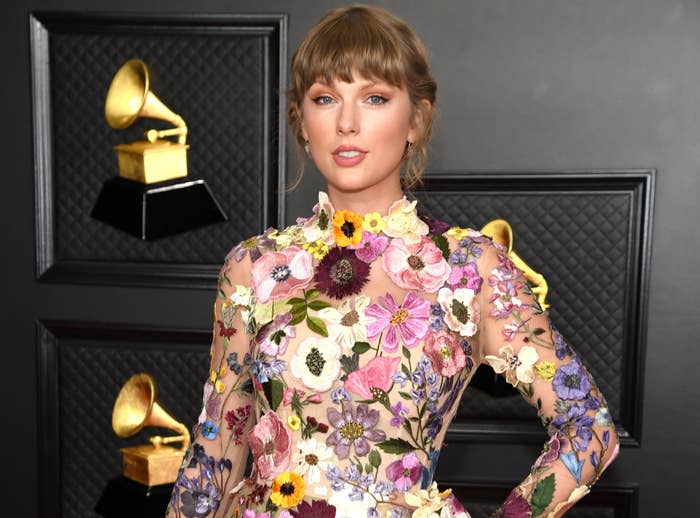 This time, Taylor sent a box of goodies and a handwritten note to a huge fan who's been working as a nurse during the Coronavirus pandemic.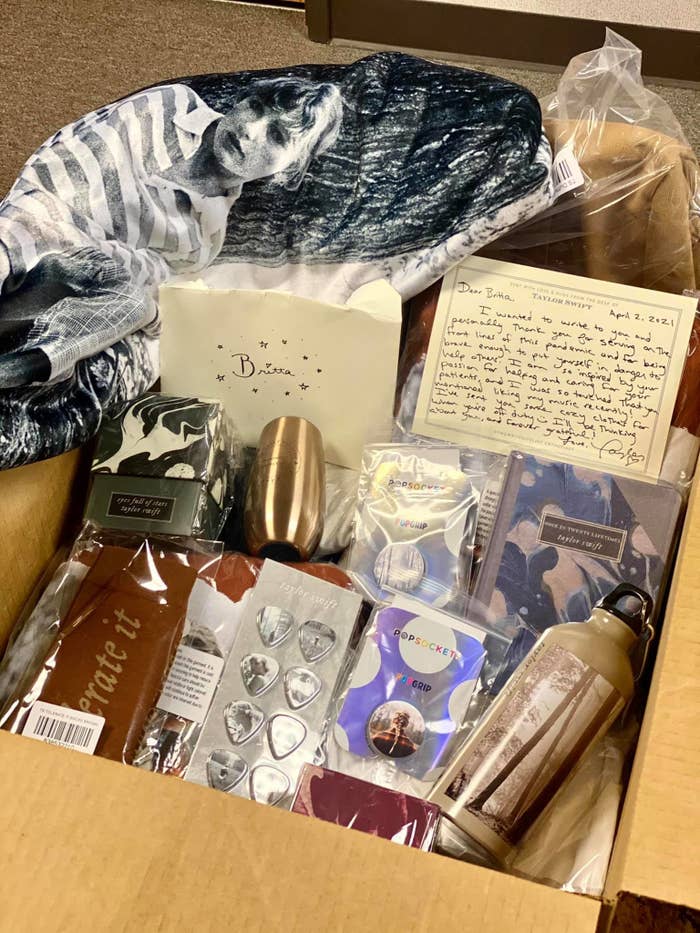 Flight nurse Britta Thomason was noticed by Taylor after she was interviewed by Georgia newspaper The Telegraph about her frontlines service — and just happened to mention that she's a major Swiftie.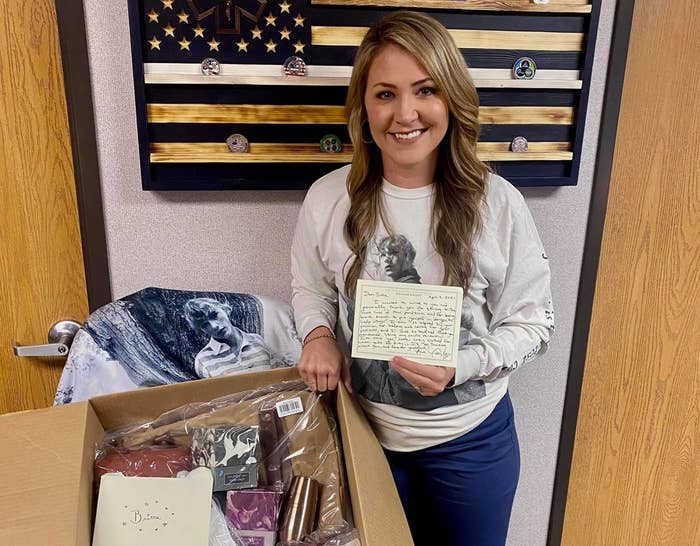 Less than two weeks later, a package filled with cozy clothes, merchandise, and other gifts showed up at Britta's office!
"I've always seen videos of her fans opening packages she sent them but never did I EVER think I would be one of them! I'm not one to fangirl about anything, but if you know me, you know I'm a Swiftie! Don't mind me…I'll be crying the rest of the day. Taylor, thank you!" Britta wrote on Facebook.