A few weeks ago, country superstar Maren Morris took to Instagram to push back against the pressure to "snap back" after giving birth.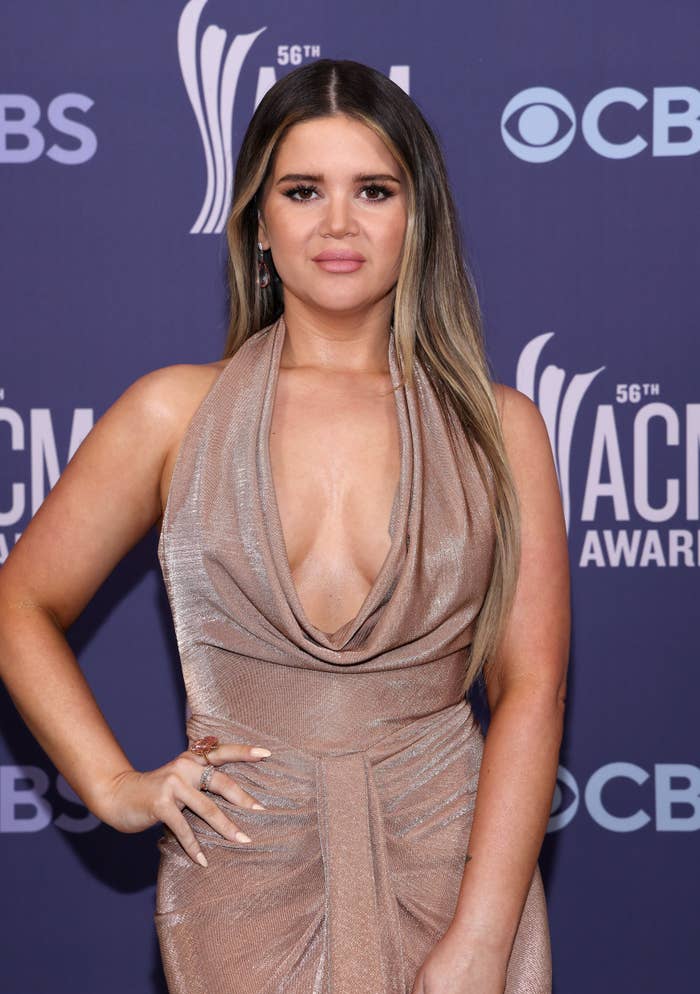 According to E! News, Morris was asked about her comments backstage at this year's Academy of Country Music Awards — and she was more than happy to elaborate.
"It was important for me to realize it," she explained about her statement. "And I realized that if I am coming to grips with this realization, I can't be the only one."
Morris told reporters that, after pregnancy, mothers are "always extremely pressed to erase any evidence on our body that we had a child [and] that we housed a child for nine to ten months."
"I just realized how unhealthy that was for me and my workout journey — to be like, 'I need to get back to where I was before' — because that's not really the goal."
"[It] shouldn't be the goal to just erase the fact that you had a kid. And I'm really proud of where my body is right now, even if it's several pounds heavier."
"I did something that half the population can't do, so I think that's pretty fucking rad."
"I'm not, like, a stick, but I love the fact that I've got curves now and it proves that I did something really amazing and wonderful with my life," Morris continued after saying she was "really proud" of her post-pregnancy self so far.
"Whether you've had a kid or not, who cares? Just enjoy working out if you want to do that. Enjoy eating rich, hearty foods like I did last night. I was eating short ribs before the ACM Awards. Do it all. Who cares?"
And those are words to live by.
The following two tabs change content below.
THERE IS A TIDE IN THE AFFAIRS OF MEN..