Read Time:
32 Minute, 48 Second
If you're anything like me and spend oodles upon oodles of hours trolling TikTok then you're sure to have seen the latest viral product — the sunlight lamp. ☀️
It's that fancy device that supplies golden hour lighting (that I can never get enough of).
The lamp creates the most stunning ~sunset~ lighting wherever you decide to place it in your home, and would even be amazing to turn on during at-home movie nights.
It features a swivel head so you can point the light in any direction you wish, and then adjust its physical placement (forward or backward) to increase the size of the projected light. If you want the light to cover a larger area of your wall, just pull it farther away!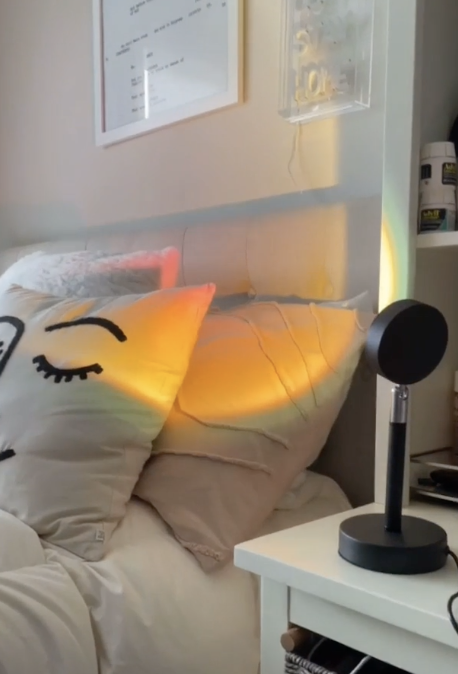 I propped it on my bedside table and even tried taking some DSLR camera pics with it as my light source, and the results were 10 out of 10:
And the ones on my phone even came out just as good…
It turns on and off with a press of a button and plugs into any USB port charging box (like what your cellphone comes with) and that's it. So easy.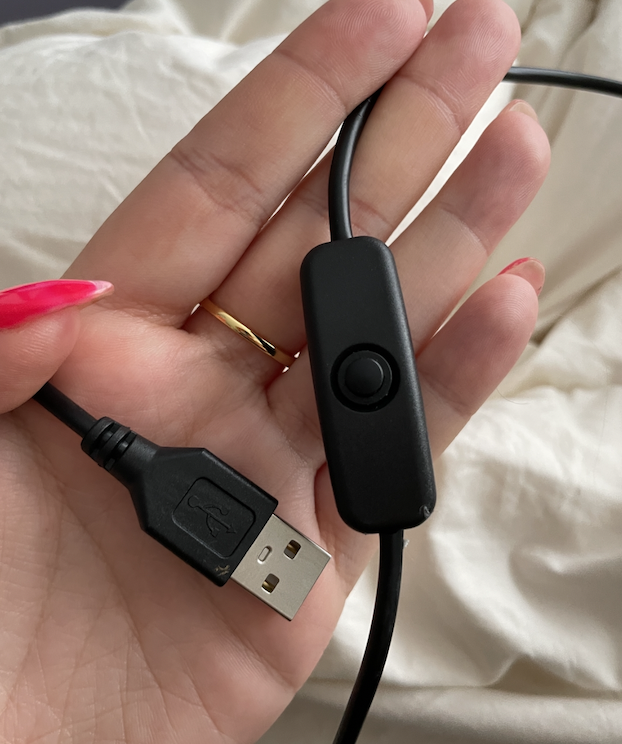 And it comes in three different lighting colors: rainbow, sunset red, and sun (the one I tested out)! And you really can't go wrong with any of these colors — just pick the one that matches your personal *vibe*. 😎
If you're on the market for a fun new way to up your photography game, or just a simple new lighting addition to your space, then this is 1000% worth the purchase.