Read Time:
1 Minute, 15 Second
It turns out that Pete Davidson's mom was the real winner of the Jake Paul Triller fight over the weekend!
While Pete was hosting the event, he did more than just epically diss Jake — he also played wingman for his mom!
While chatting with Diplo, Pete happened to casually mention that his mom is a massive fan of the DJ.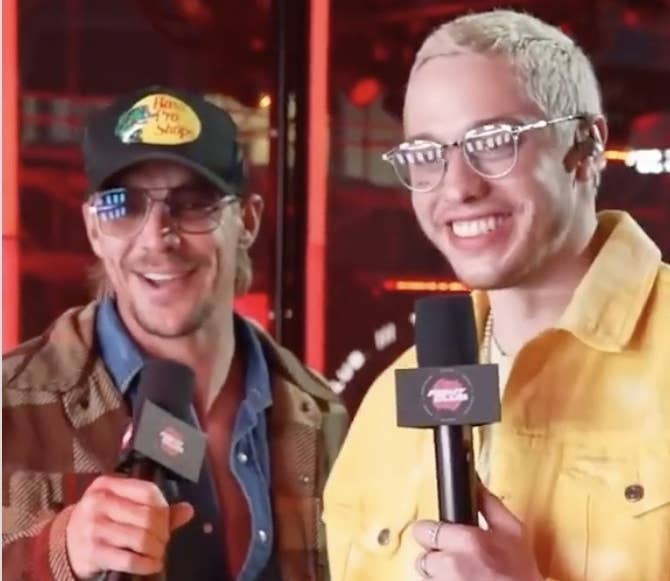 "If you could follow her back, that would be a good thing," Pete joked during the interview.
Well, not only did Diplo give Amy Davidson a follow, he also double tapped a whole lot of her photos!
Of course, Amy had to return the favor and made her TikTok debut while documenting the experience.
"You just made my day," Diplo commented on her video.

Honestly, I kind of ship this! And since Pete recently moved out of his mom's basement, she might be looking for some extra company!
Only time will tell how Diplo and Ms. Davidson's relationship plays out, but it seems like Pete is totally on board!