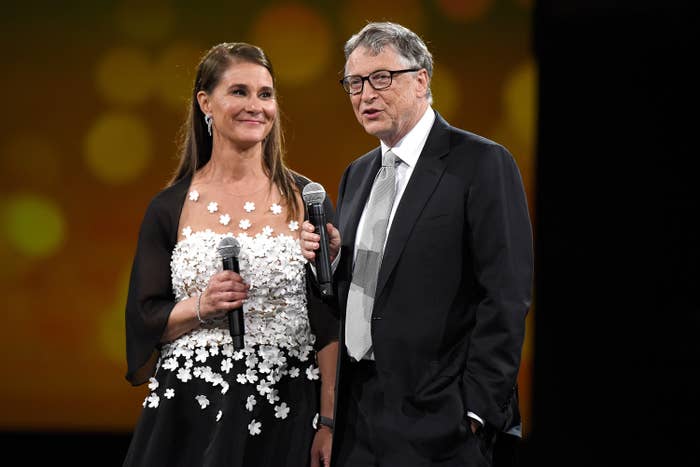 Bill and Melinda Gates, one of the world's wealthiest couples and most prominent philanthropists, are getting divorced.
In a tweet posted Monday by the Microsoft cofounder, the couple said they would end their marriage of 27 years "after a great deal of thought and a lot of work."
They added that they would continue to work together at the Bill and Melinda Gates Foundation, which has given away more than $50 billion, making it the world's largest charitable organization.
"We continue to share a belief in that mission and will continue our work together at the foundation, but we no longer believe we can grow together as a couple in this next phase of our lives," they said. "We ask for space and privacy for our family as we begin to navigate this new life."
A spokesperson for the Bill and Melinda Gates Foundation did not immediately respond to a request for comment.
The pair first began dating in 1987 when Melinda was a Microsoft intern.
According to Forbes magazine, the Gates fortune is estimated to be worth more than $130 billion.
Melinda Gates told the New York Times last year she feels that she has a responsibility to try to better the world in the face of inequity and suffering.
"It's something I've pondered a lot," she said. "There's no explanation how you get to be in this situation of privilege. There's just none."
The following two tabs change content below.
THERE IS A TIDE IN THE AFFAIRS OF MEN..