Read Time:
7 Minute, 50 Second
[ad_1]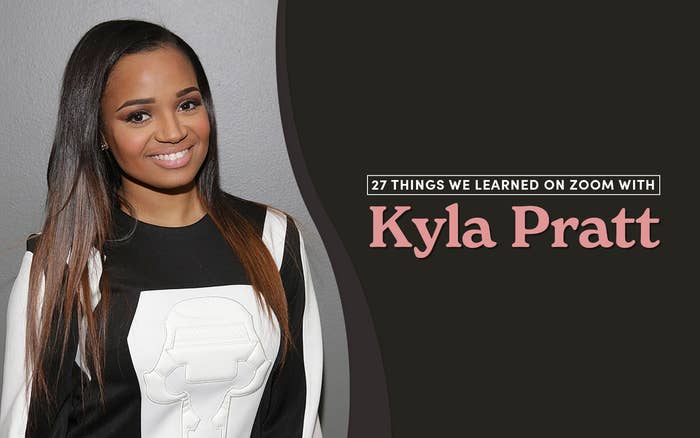 1. What is the first app you check in the morning?
Instagram. I tried not to for a couple of days. I was like, "No, stop it." But, yeah.
2. What's the last thing you searched for on Google?
Oh, goodness. Probably how to spell something. My kids are always asking me stuff and I'm like, "Oh, wait. Yeah, Mommy knows everything."
3. What is a movie or show that people will be surprised to learn that you auditioned for?
Eve's Bayou. I just watched that recently, so that's the first thing that came into my mind.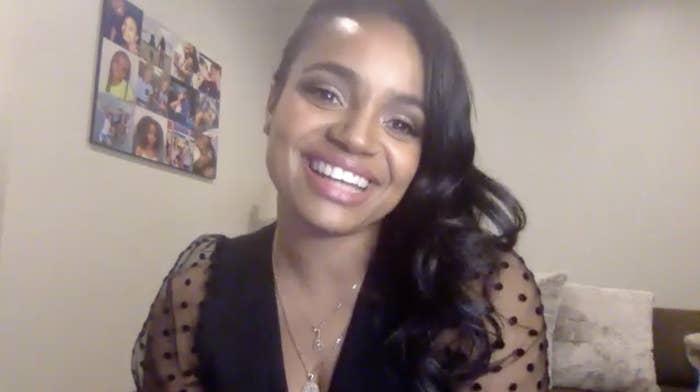 4. Which of your roles do you get recognized for the most: Penny Proud in Proud Family, Breanna Barnes in One on One, or Young Monica in Love & Basketball?
Penny Proud. Just because my voice is very distinct and I'm a very loud person. Pretty much anytime I go somewhere, people know I'm there.
5. Do you still keep in contact with the One on One cast?
I do. Not as much as I'd like to, but we started talking more this past year, especially with [the show coming to] Netflix. Sicily [Sewell], who played Spirit … we both have kids now. We both have two girls, and both of our oldest daughters were born three years apart but on the same day.
6. What can you tell us about your character, Randi, in Call Me Kat?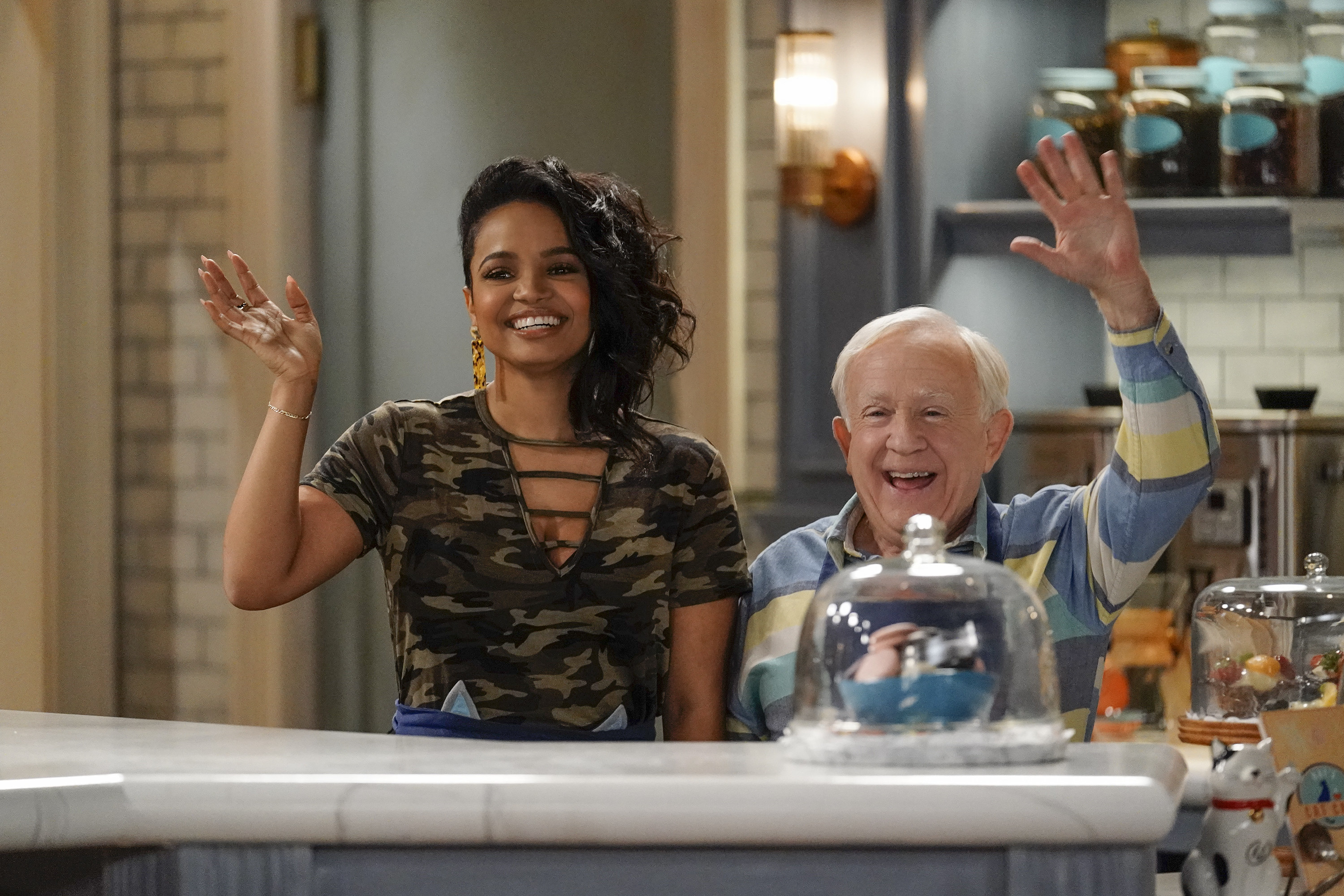 My character, Randi, is fun. She's vibrant. She tells it like it is. She's the one basically looking at the main character [Kat] like she's crazy all day because she thinks she's crazy.
7. How has it been filming Call Me Kat during the pandemic?
It has been absolutely amazing. The group of people that I'm working with are just so much fun to be around. Their energy is amazing. They're extremely talented. I just feel like there are so many different people coming from so many different backgrounds in this industry all together on one show. I feel like we're making something for everybody. It's been a little crazy [though]. We get tested for COVID-19 very often. I've been tested three times a day before. It's a very safe environment. They're making sure everybody's safe. And it's great to be around dope people who you know love to do what you do.
8. What song always puts you in a good mood?
[Sings] "Because I'm happy …" [by Pharrell].
9. Name something on your bucket list.
I just want to travel more. I didn't travel that much when I was younger because I think I was just cheap, like, "Ah, how much that costs?" And then I had kids young and I was like, "Well, I want to go somewhere first to make sure it's OK before I take them." Now they're getting older, so it's a little easier to be like, "Come on, baby. Let's go."
10. Best piece of advice you've ever received?
"'Don't compare yourself. There's no comparing.' We're all on our own journey."
Stop comparing yourself to other people. I believe that my man is the one who was like, "Don't compare yourself. There's no comparing." We're all on our own journey. Not everyone is showing everything that they're experiencing, so you can't sit back and be like, "Oh, that's dope," or "Oh, man, wish I could…" No, don't do that. Just live in your own light and know that everybody's a human being, and [you] do you.
11. What made you sign on for the Proud Family reboot?
I had to sign on because nobody else was about to be running around being Penny Proud. It was gonna be a problem. OK? [Laughs] No, I had to sign on. The original creators and the original cast are doing it. I've had nothing but amazing experiences with these people. There's no reason to not want to be a part of something that — I didn't know back then because I was so young — was so amazing. But now it's like, there's no way that I would not want to be a part of something so great.
12. What's your favorite Proud Family episode?
When Penny was playing football — that's one of my favorites. I think because I was always the girl that was like, "I can do what I want to do. What do you mean, only girls do this and only boys do that? What are you talking about? I can do what I want." And so, I love my girls watching stuff like that. That shows them, don't let other people put you in a box. You can do what you want.
13. If you could play any Black icon in a movie, who would it be?
I would love to play Taraji [P. Henson]. People keep telling me, "Y'all need to be in something together," and I love her. She's one of the sweetest people ever. I would love to be her in a film or something. I think that would be dope.
14. Hidden talent?
A great debater. [Laughs] I would say a wonderful arguer, but I think [a] great debater is better. I just love conversations. I love to talk about things and learn different perspectives but also share mine as well.
15. What was the last meal you cooked?
I cooked for Thanksgiving. It was intense because I had to do some dietary restrictions this year. It was all gluten-free and mostly dairy-free. It turned out really good. Everybody ate it.
16. What is your go-to adult beverage?
As of right now, tequila. That's my boo right now.
17. Biggest fear?
Not allowing myself to live up to my full potential. And [also] just stopping myself and holding myself back, which a lot of people do. I refuse to. I think that would be considered a fear, but I'm not gonna do it.
18. Craziest fan story?
Not crazy, but this is one of my favorites to tell. As this guy walked up to me, he was like, "Oh my god, I am such a big fan of yours." I'm like, "Oh my god. Thank you so much. That's so sweet." [And he said], "I love you, Keke Pratt." I said, "Well, um, I'm not sure if you meant me, but Keke Palmer's cool. You've kind of merged us." But at least she's a dope person to be confused with.
19. What was your most starstruck moment?
Growing up, I was never starstruck. [However], I think I was in the same room as Sidney Poitier at a play, and … my heart stopped. I was like, "I'm in the same room. I can't believe it." And then I went to the opening of Tyler Perry Studios last year, and literally, every time I turned around, I was like, "OK, they're [just] people, Kyla." I just happened to be in a room with amazing people like Denzel Washington and Spike Lee.
20. Favorite curse word?
"Shit." It just flows. Like, shit. I had to calm down a little bit because of my kids copying everything [I] say. Even now, I apologize to people because I'm like, "Look, when I'm not around my kids, it just starts coming out. I'm sorry." I don't mean no disrespect. It just flows. Yeah, I would have to say "shit" is my favorite.
21. Favorite emoji and why?
The wide eyes [😳]. I'm always sending stuff to my friends like, "What is this?" with the wide eyes emoji. I [also] love the black spade emoji [♠️], just because I used to post that with my pictures all the time. I just felt like it feels classic and classy. You know?
22. What's one thing you can't live without?
My phone.
23. Who was your childhood celebrity crush?
Usher, Kobe Bryant, and Pac, of course.
24. What accomplishment are you most proud of?
Being a mom, and being a dope-ass mom. I take pride in the mother that I am. Just seeing [my children] grow and thrive, and just teaching them and learning from them. That's the biggest accomplishment that I think I could ever be a part of. Nothing else really matters.
25. What's your biggest pet peeve?
Rude people. It irks my nerves because there's no reason. I don't get it. Now, I understand people have moments, so I don't really get on people too bad. But if the moments continue … don't take your stuff out on other people.
26. What is your current iPhone wallpaper?
My babies!
27. Finally, what is something you've always wanted to learn how to do?
Speak another language. I took French in high school. I had my daughter in a French school for a while, so she speaks a little French. I've always wanted to learn sign language. I'm a perfectionist with a lot of things, [and] if I'm doing something, I like to do it right. So I think I'd be good at it.
Thanks for chatting with us, Kyla. Be sure to check out her new show, Call Me Kat, premiering Jan. 3 on Fox!
[ad_2]

Source link