Read Time:
6 Minute, 18 Second
[ad_1]

1.
Florence Pugh taking a selfie at the head of the feasting table on the set of Midsommar (2019)
2.
Chadwick Boseman posing with the Rocket Raccoon doll on the set of Avengers: Endgame (2019)
3.
Helena Bonham Carter, Ralph Fiennes, Daniel Radcliffe, and Michael Gambon smiling happily in the Ministry of Magic on the set of Harry Potter and the Order of the Phoenix (2007)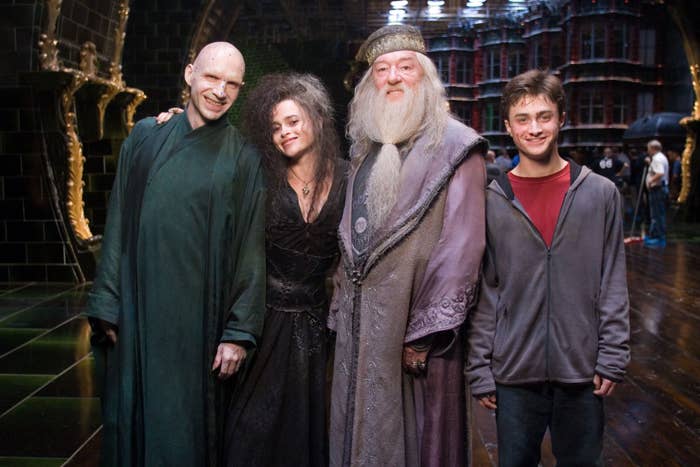 4.
And Daniel Radcliffe riding a broomstick in front of a green screen on the set of Order of the Phoenix (2007)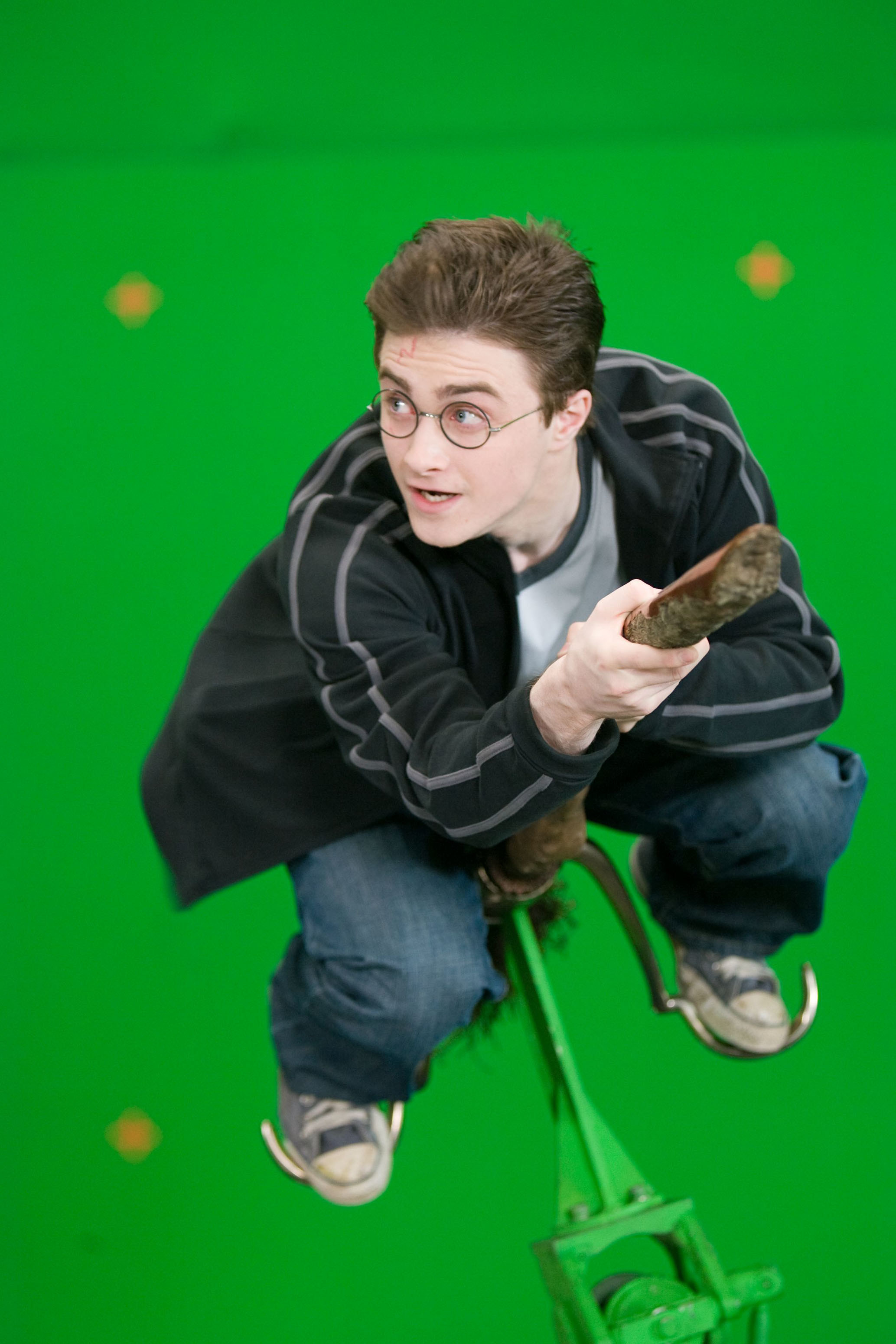 5.
Meryl Streep, Christine Baranski, and Julie Walters recording "Dancing Queen" on the set of Mamma Mia! (2008)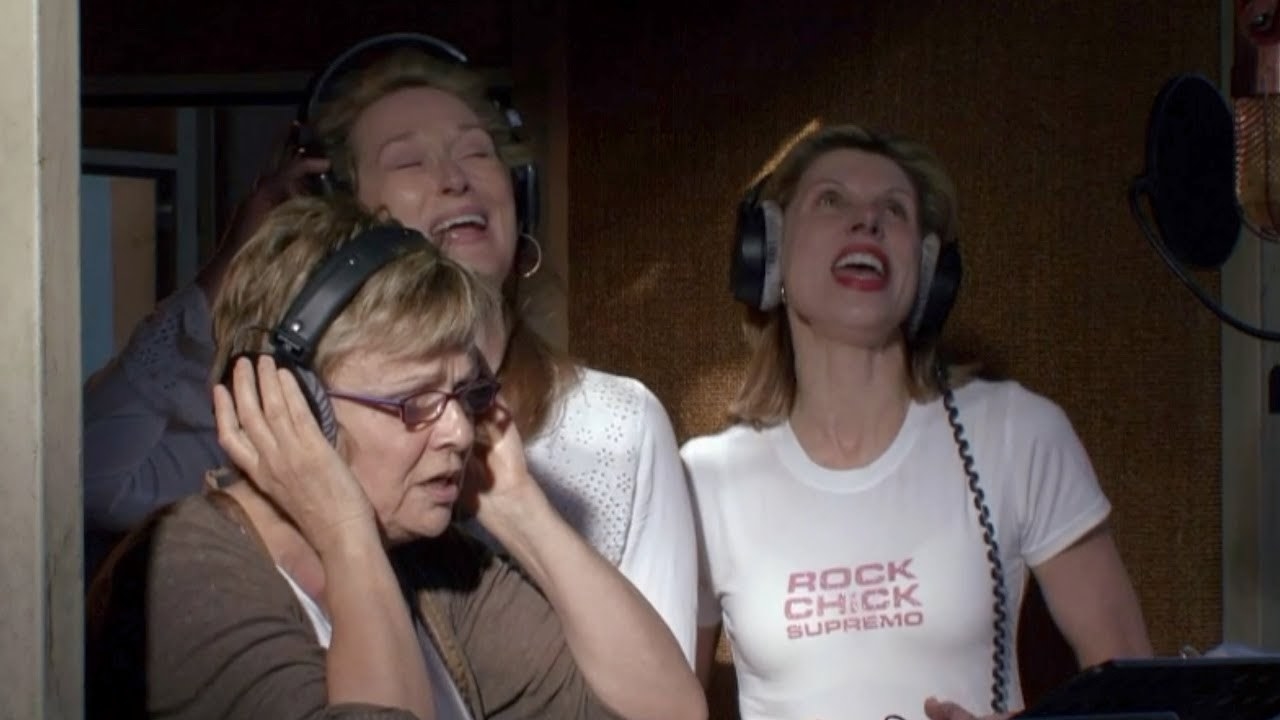 6.
Rita Moreno taking a cigarette break while filming "America" on the set of West Side Story (1961)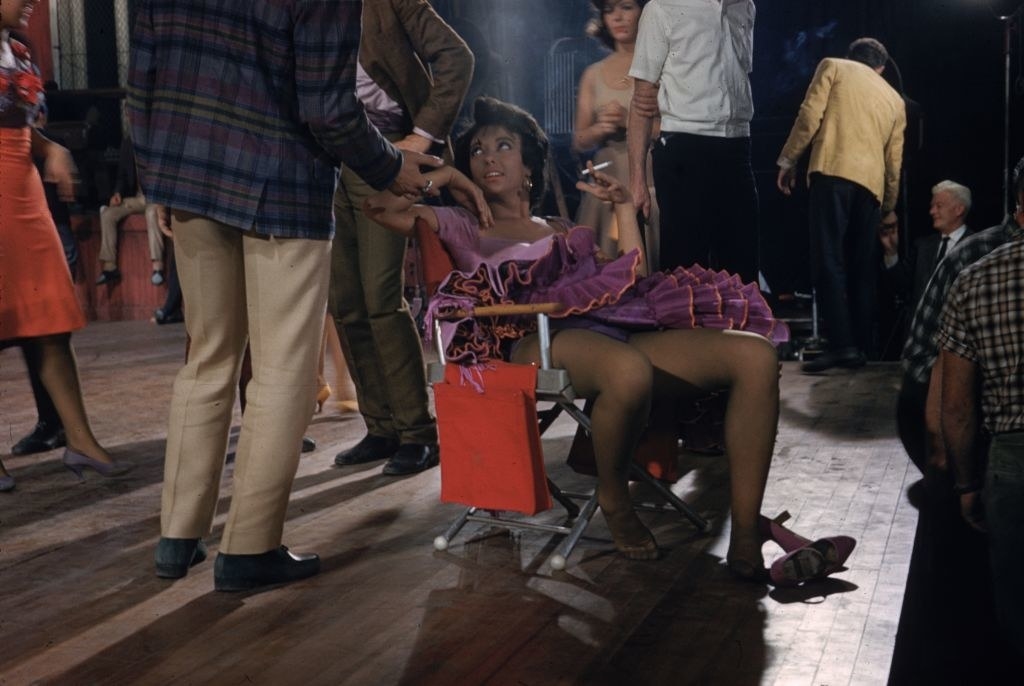 7.
Michelle Yeoh and director Jon M. Chu looking at a shot on the set of Crazy Rich Asians (2018)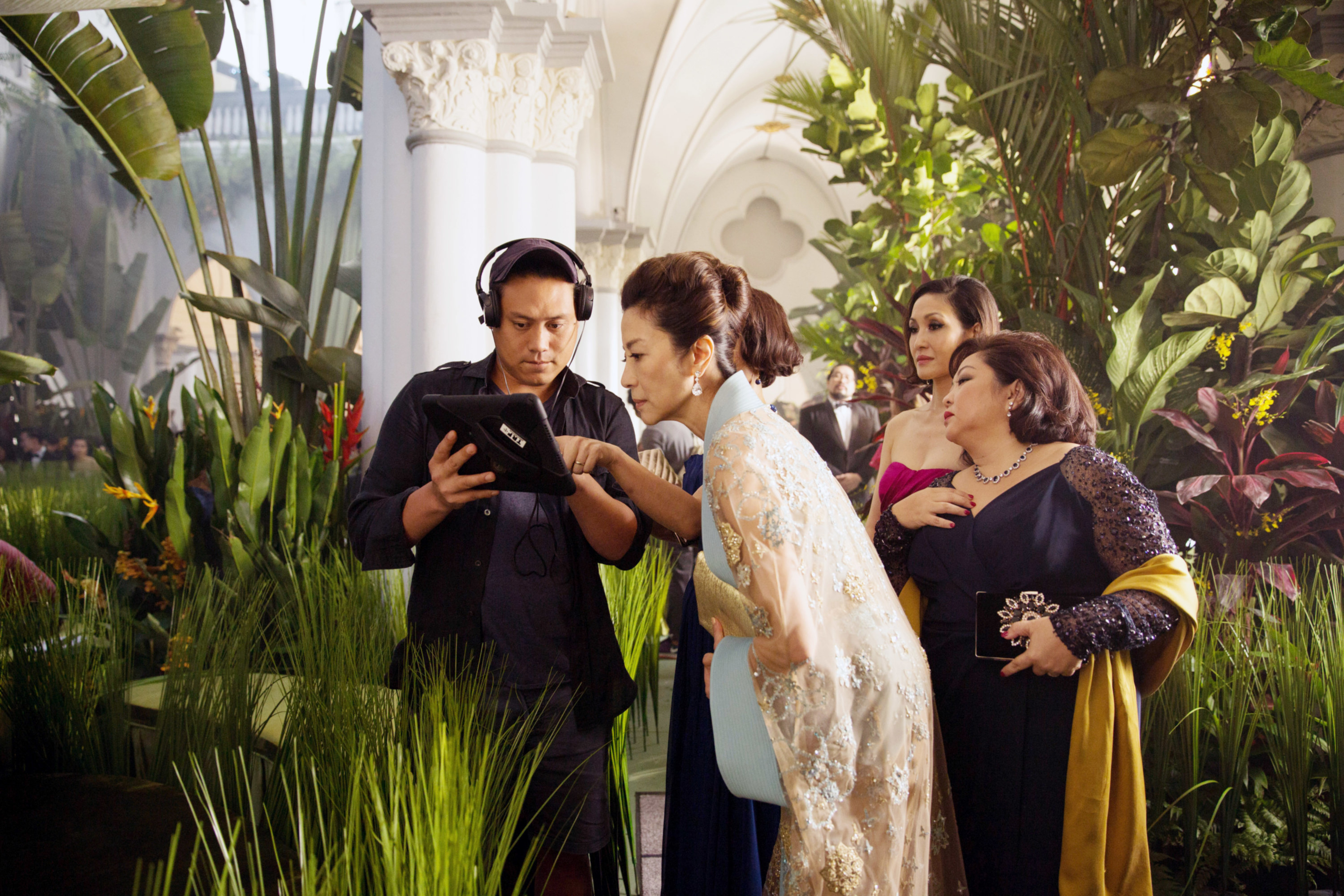 8.
Tina Turner helping Angela Bassett rehearse "River Deep – Mountain High" on the set of What's Love Got to Do with It (1993)
9.
Timothée Chalamet, Greta Gerwig, Florence Pugh, and Meryl Streep eating Wendy's french fries on the set of Little Women (2019)
10.
John Travolta kissing Olivia Newton-John while filming the dance scene on the set of Grease (1978)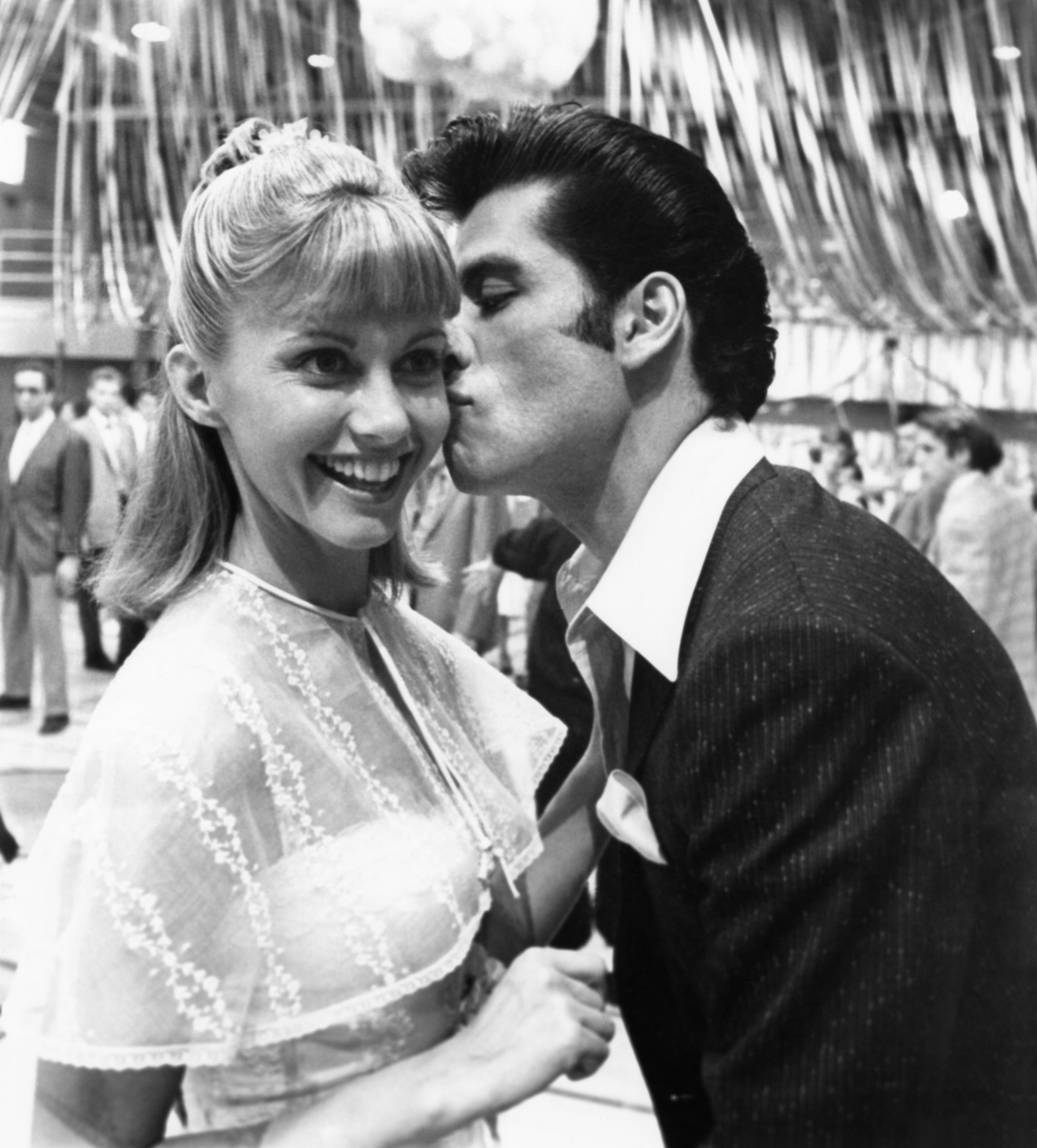 11.
Michael Jordan running lines with "Bugs Bunny" on the set of Space Jam (1996)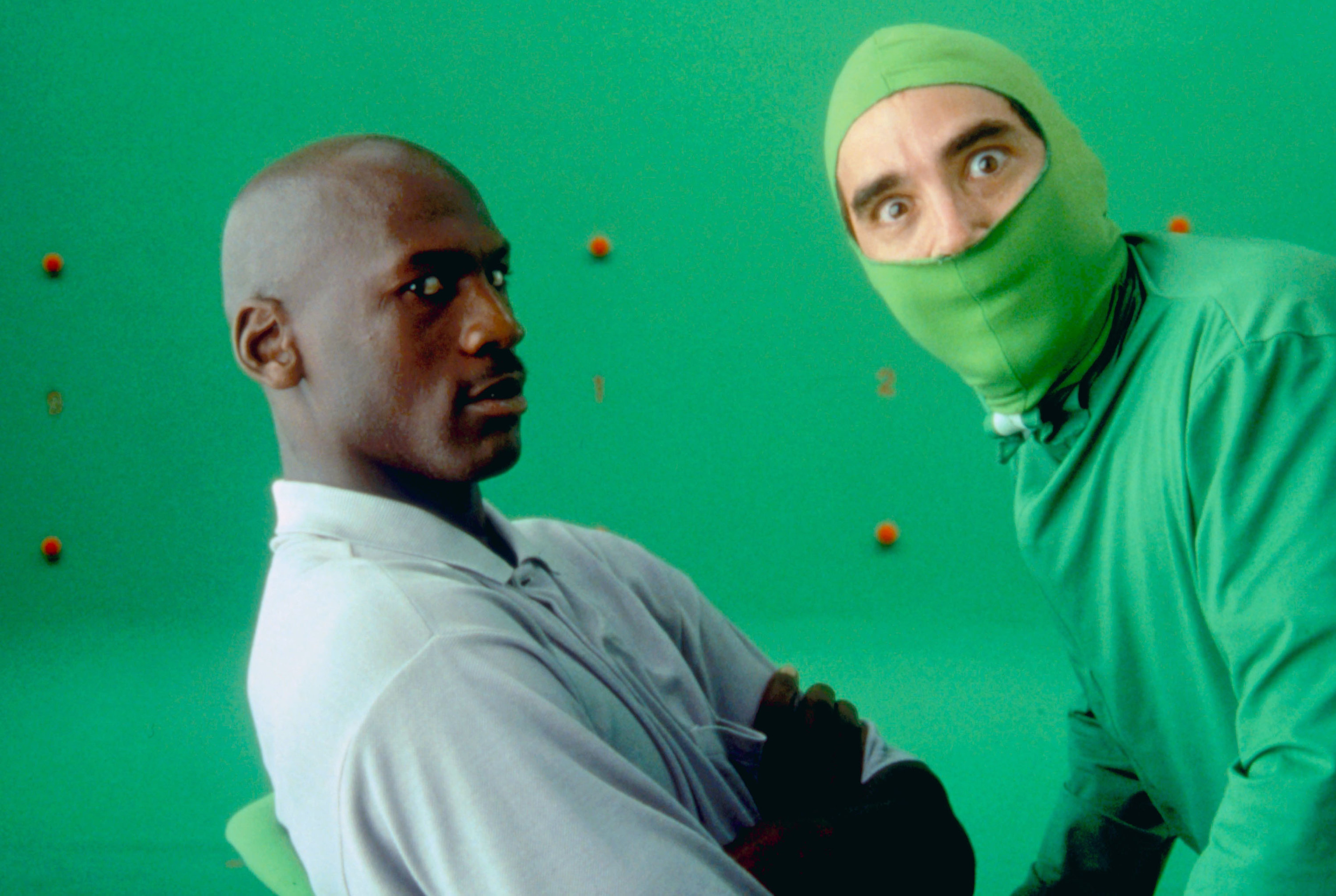 12.
Lindsay Lohan taking a seat in the director's chair on the set of The Parent Trap (1998)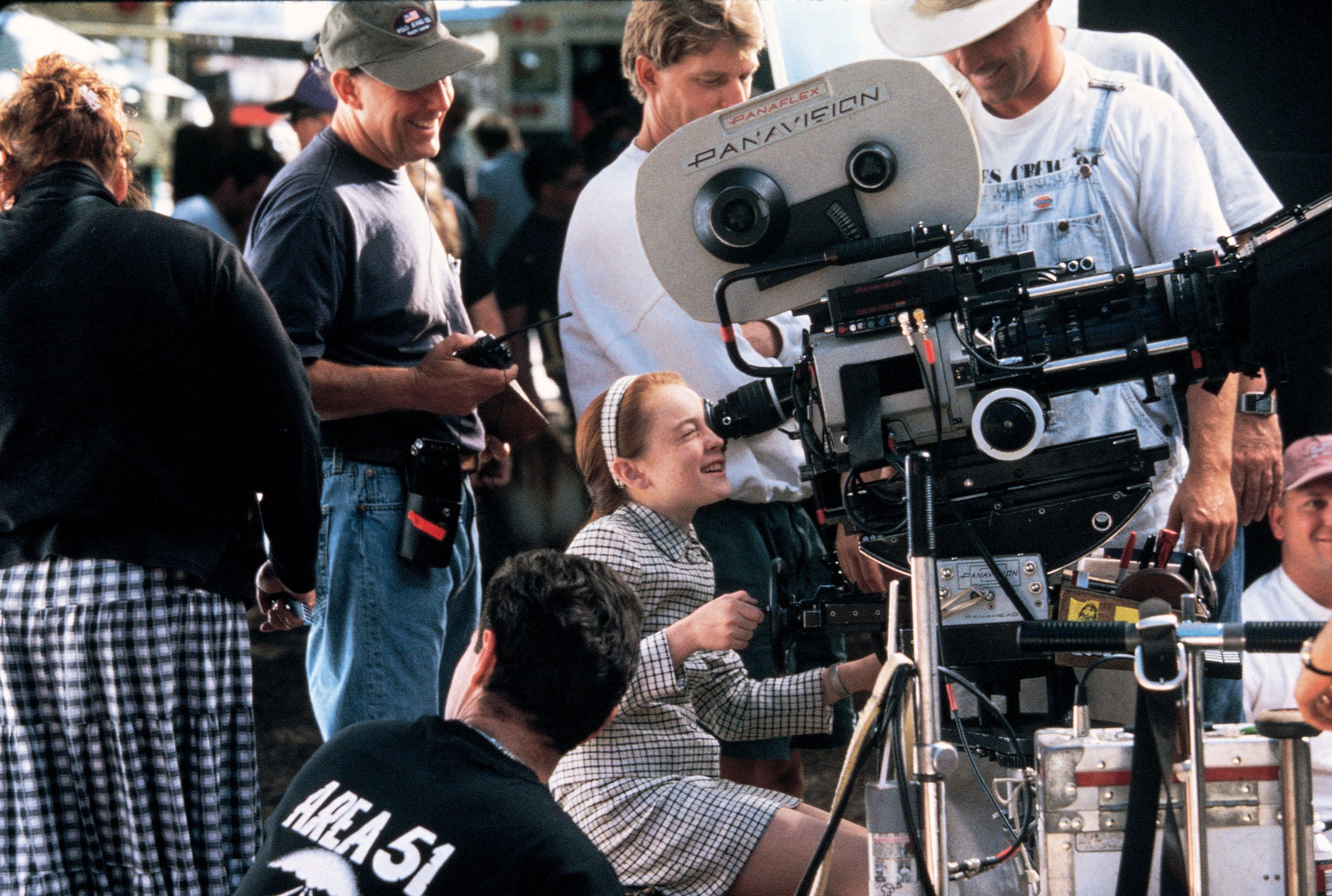 13.
Denzel Washington, Whitney Houston, and director Penny Marshall cozied up on the set of The Preacher's Wife (1996)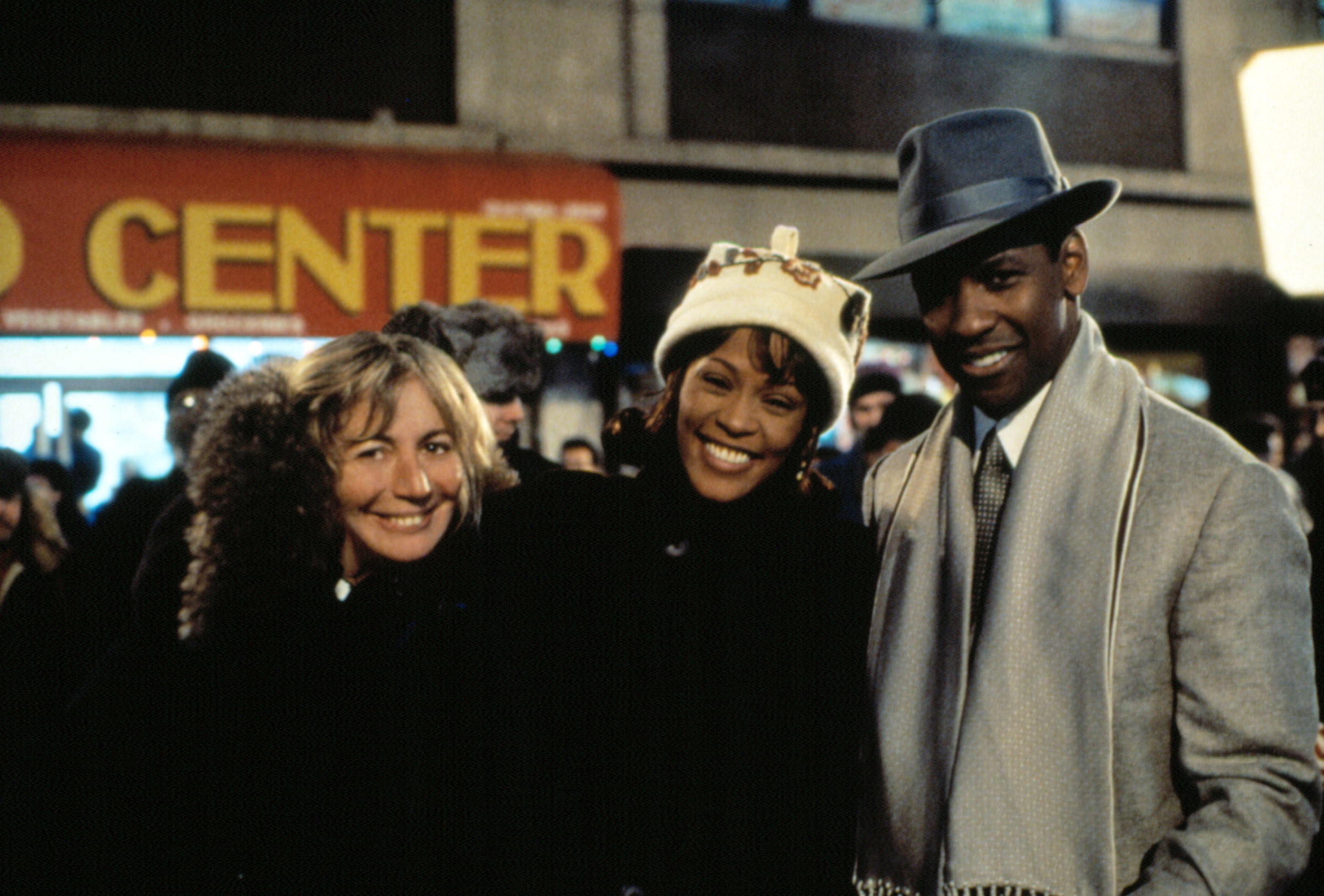 14.
Whoopi Goldberg, Lauryn Hill, and director Bill Duke at the school's piano on the set of Sister Act 2: Back in the Habit (1993)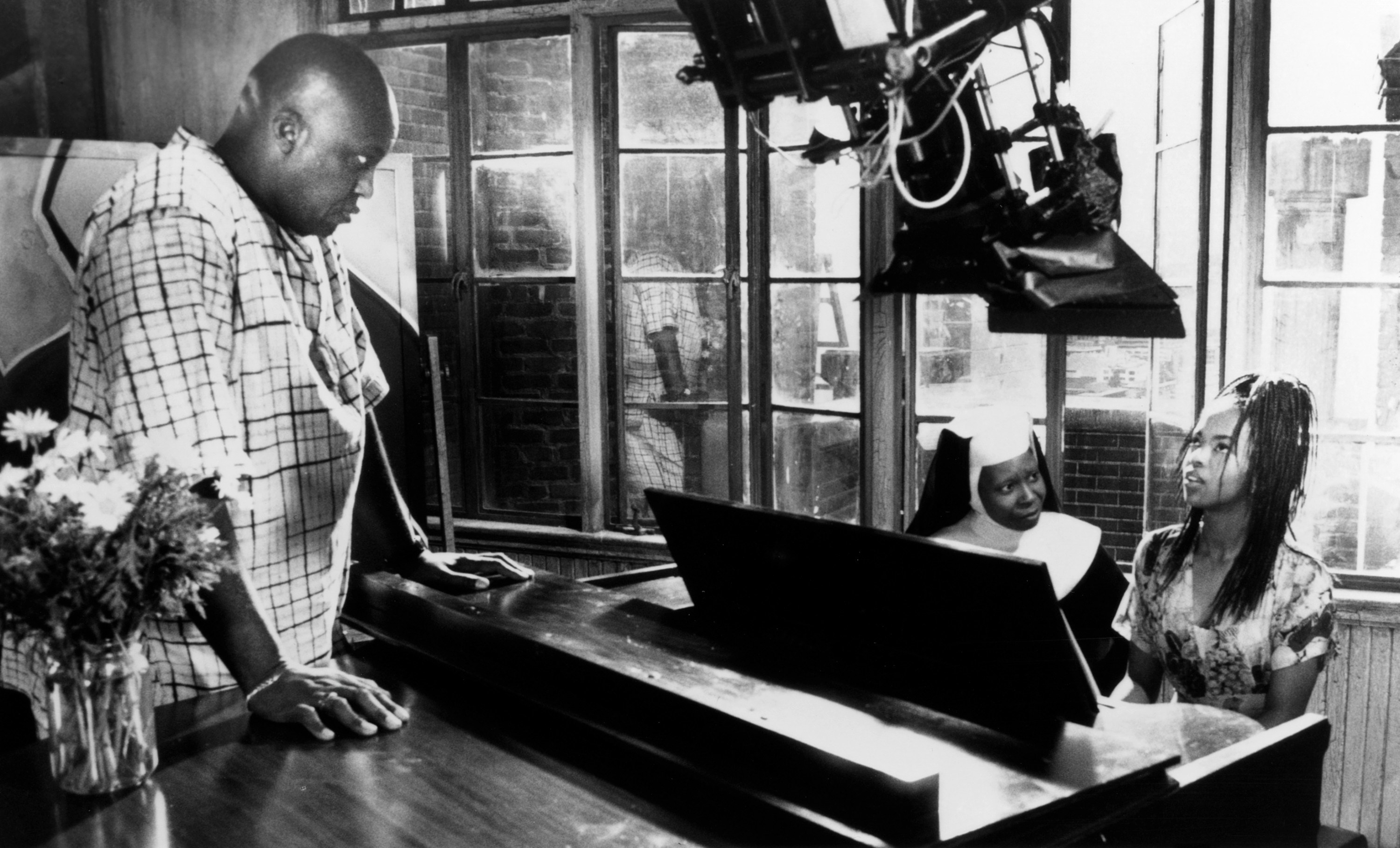 15.
Patrick Swayze and Jennifer Grey practicing dance moves behind the scenes of Dirty Dancing (1987)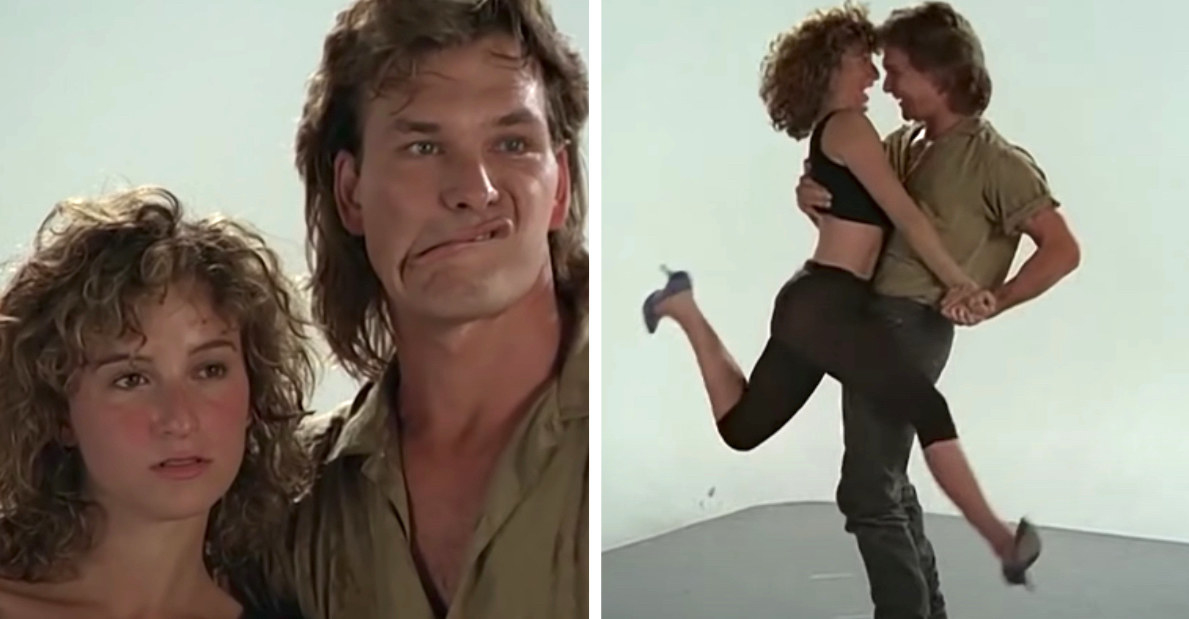 16.
Director Alfred Hitchcock prepping Janet Leigh for the infamous shower scene on the set of Psycho (1960)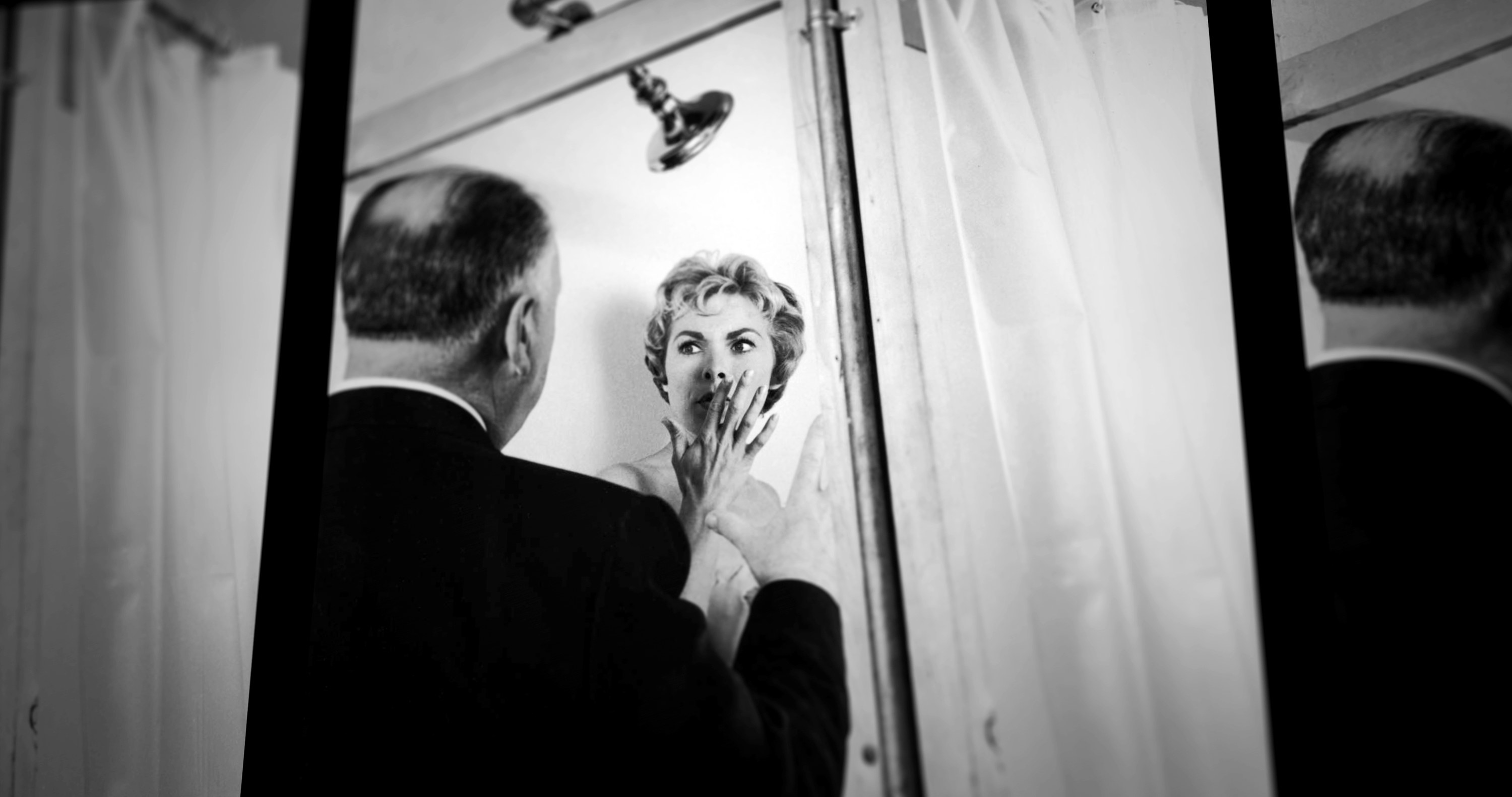 17.
Lupita Nyong'o, Winston Duke, Shahadi Wright Joseph, and Evan Alex filming one of the first scenes on the set of Us (2019)
18.
Jack Nicholson taking a cigarette break with director Stanley Kubrick on the set of The Shining (1980)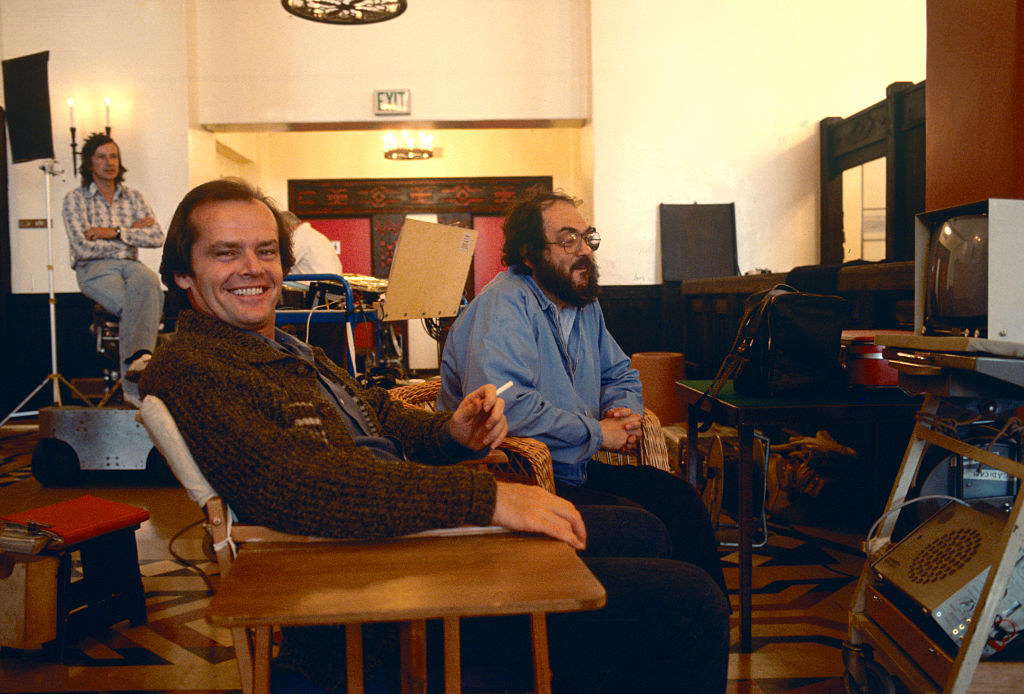 19.
Jennifer Lopez and Rebecca Lee Meza — the actor who played Young Selena — on the set of Selena (1997)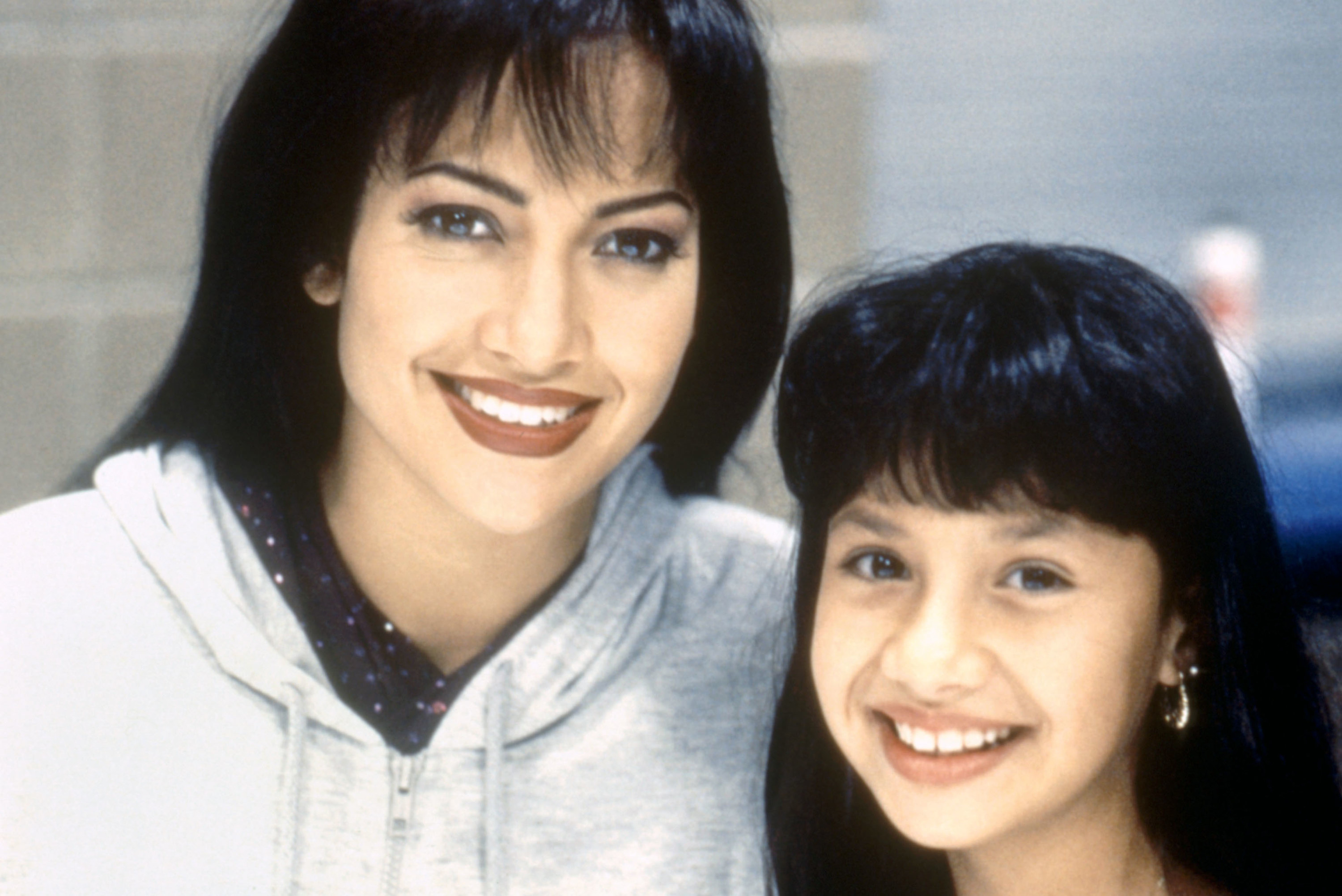 20.
Samuel L. Jackson and director David Ellis taking a break while filming Snakes on a Plane (2006)
21.
Spike Lee sitting in the director's chair on the set of Do the Right Thing (1989)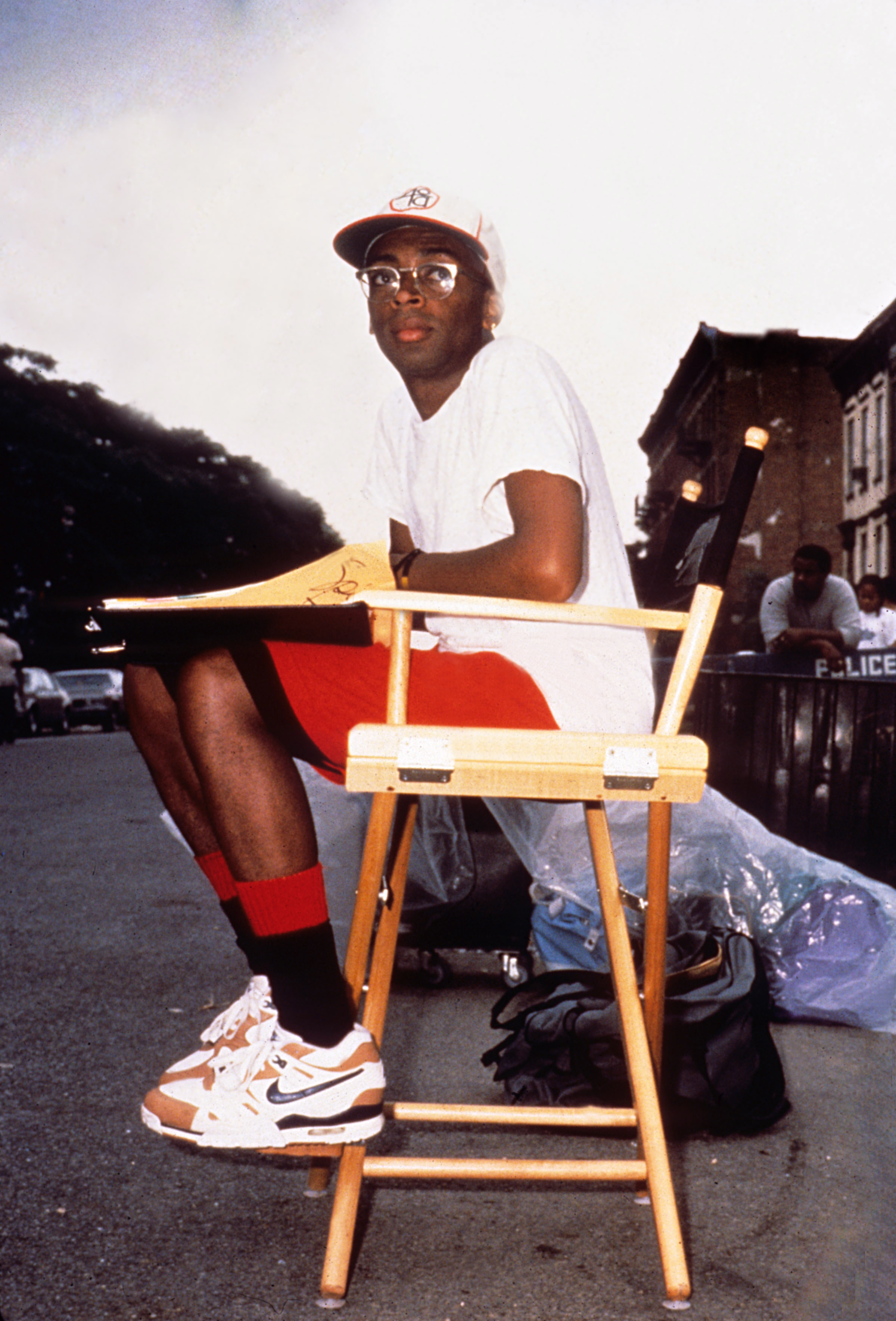 22.
Dustin Hoffman and Anne Bancroft having a laugh in bed on the set of The Graduate (1967)
23.
Halle Berry wearing her catwoman mask and a black zip-up fleece while rehearsing a scene for Catwoman (2004)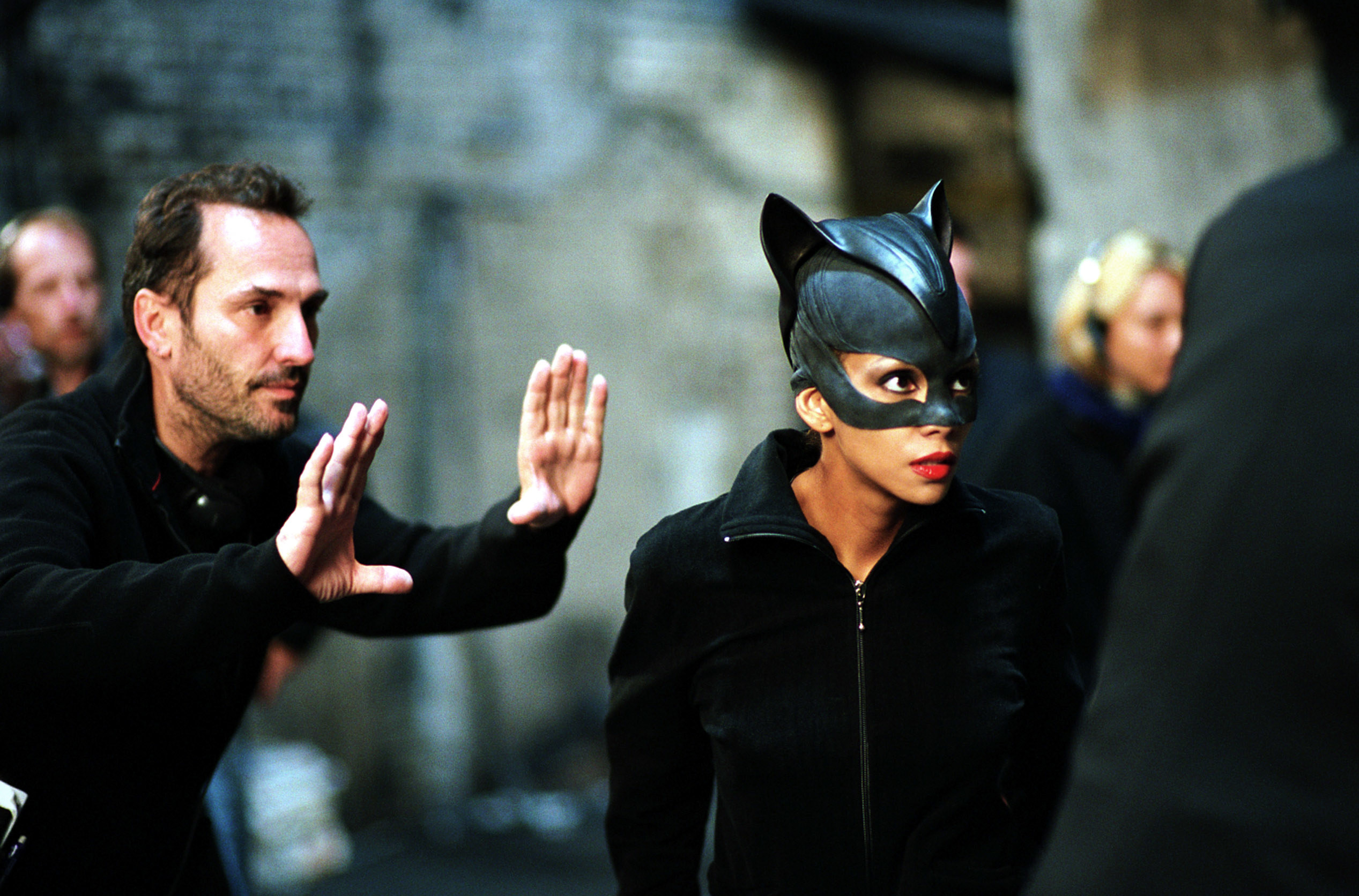 24.
Angelina Jolie and Winona Ryder drinking coffee between takes on the set of Girl, Interrupted (1999)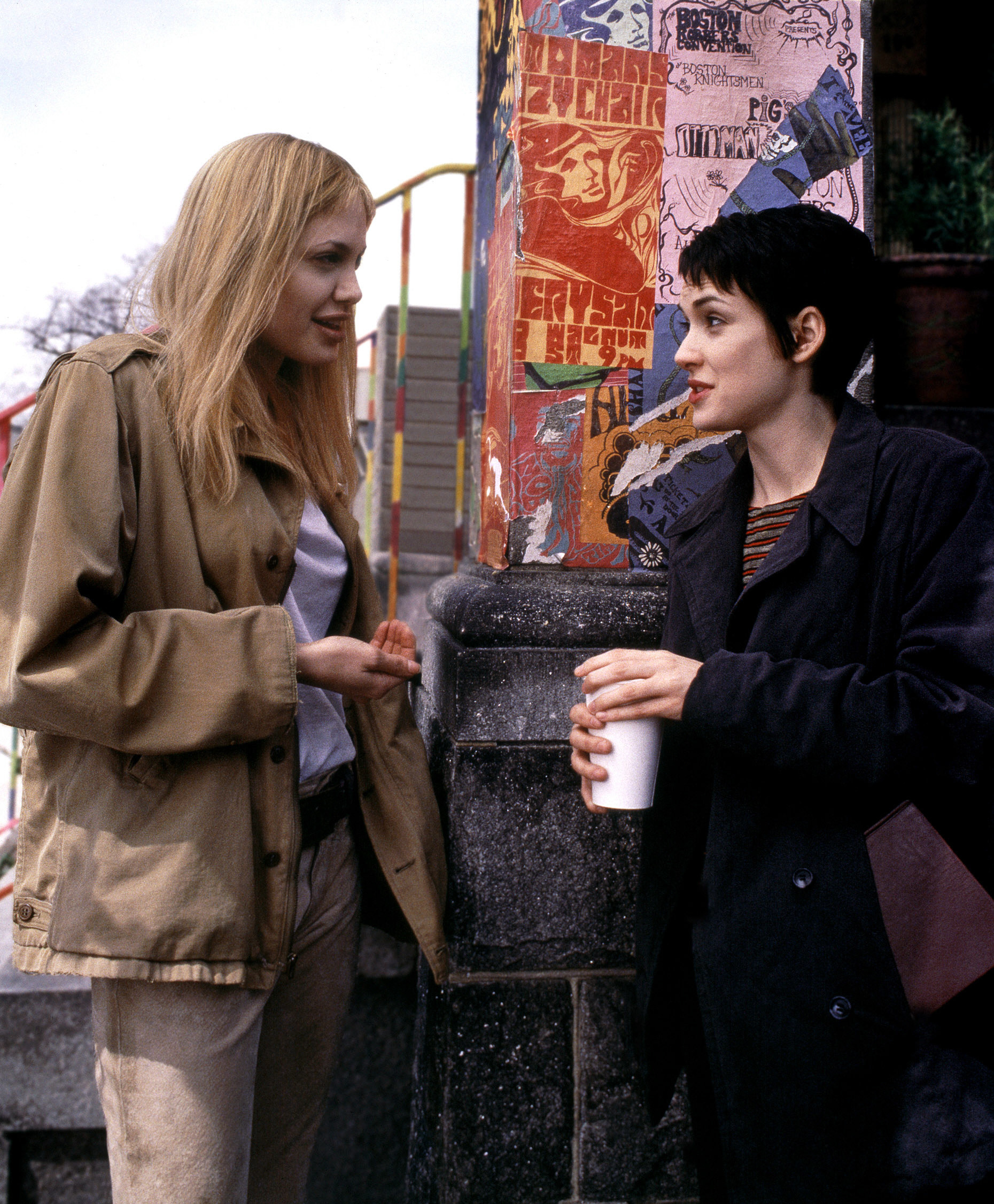 25.
Heath Ledger and Julia Stiles striking a badass pose while filming the prom scene for 10 Things I Hate About You (1999)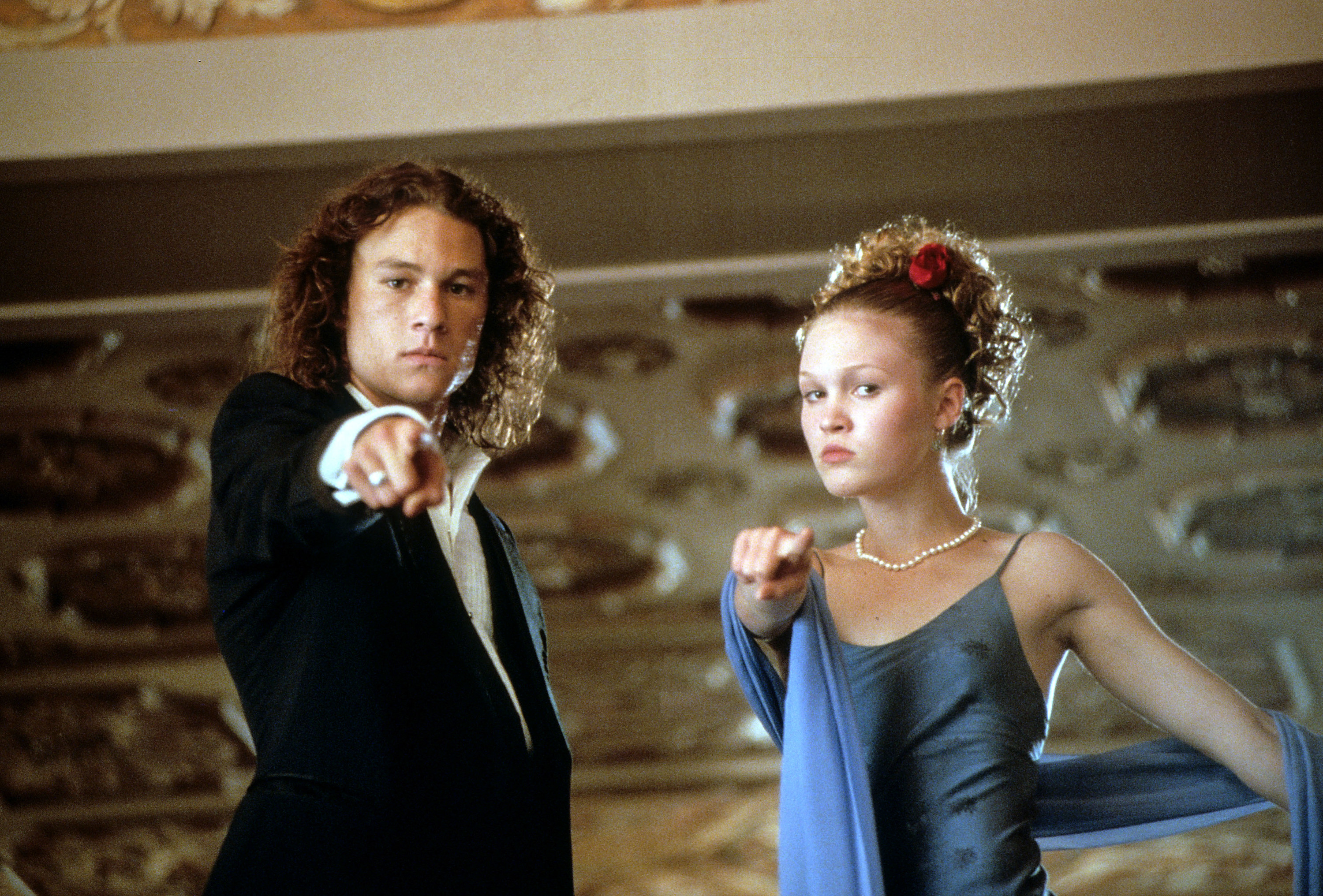 26.
And Gabrielle Union and Heath Ledger being super-duper cute behind the scenes of 10 Things (1999)
27.
Meg Ryan, Billy Crystal, and director Rob Reiner taking a break while filming When Harry Met Sally… (1989)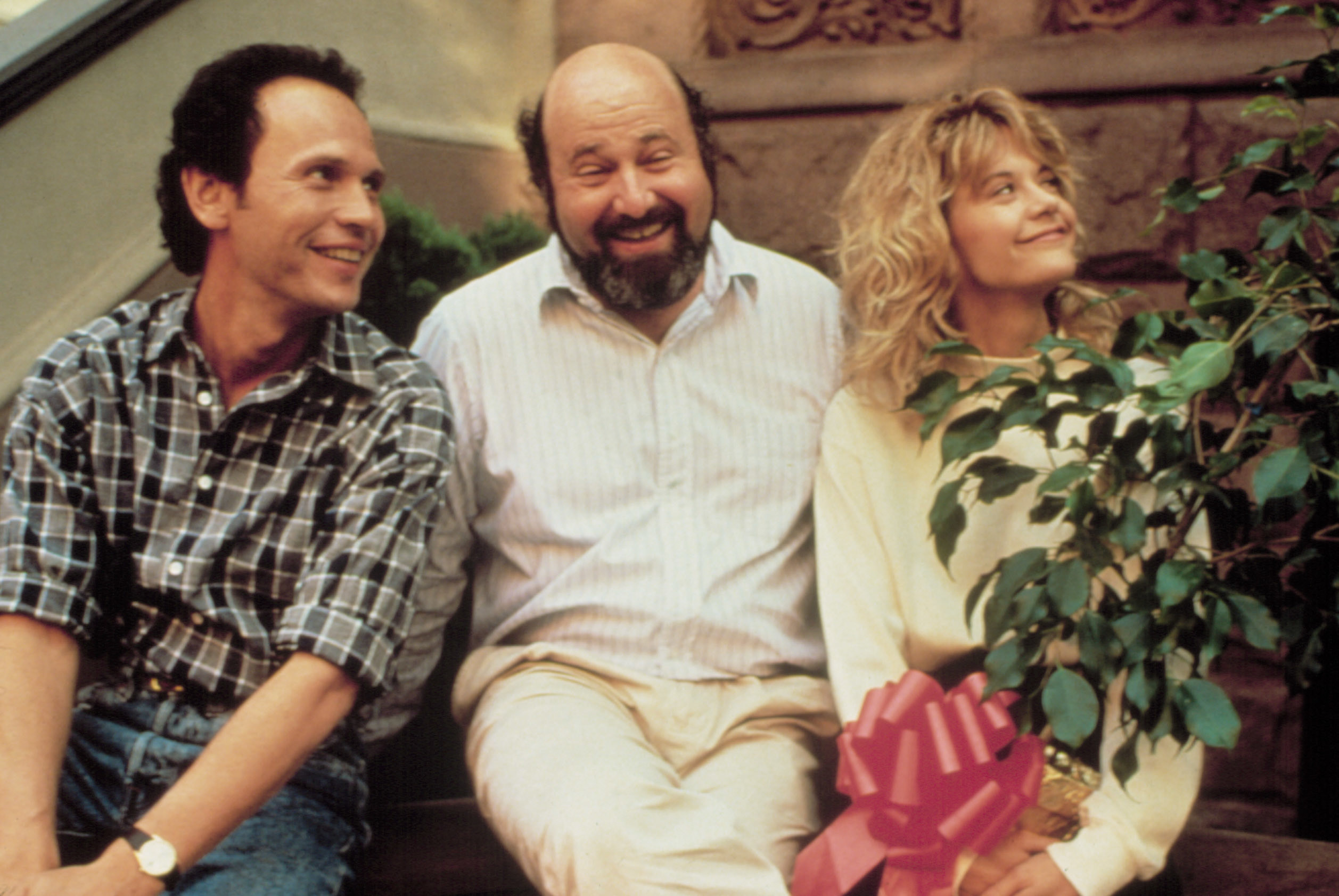 28.
John Boyega and Kelly Marie Tran having a big ol' laugh on the set of Star Wars: The Last Jedi (2017)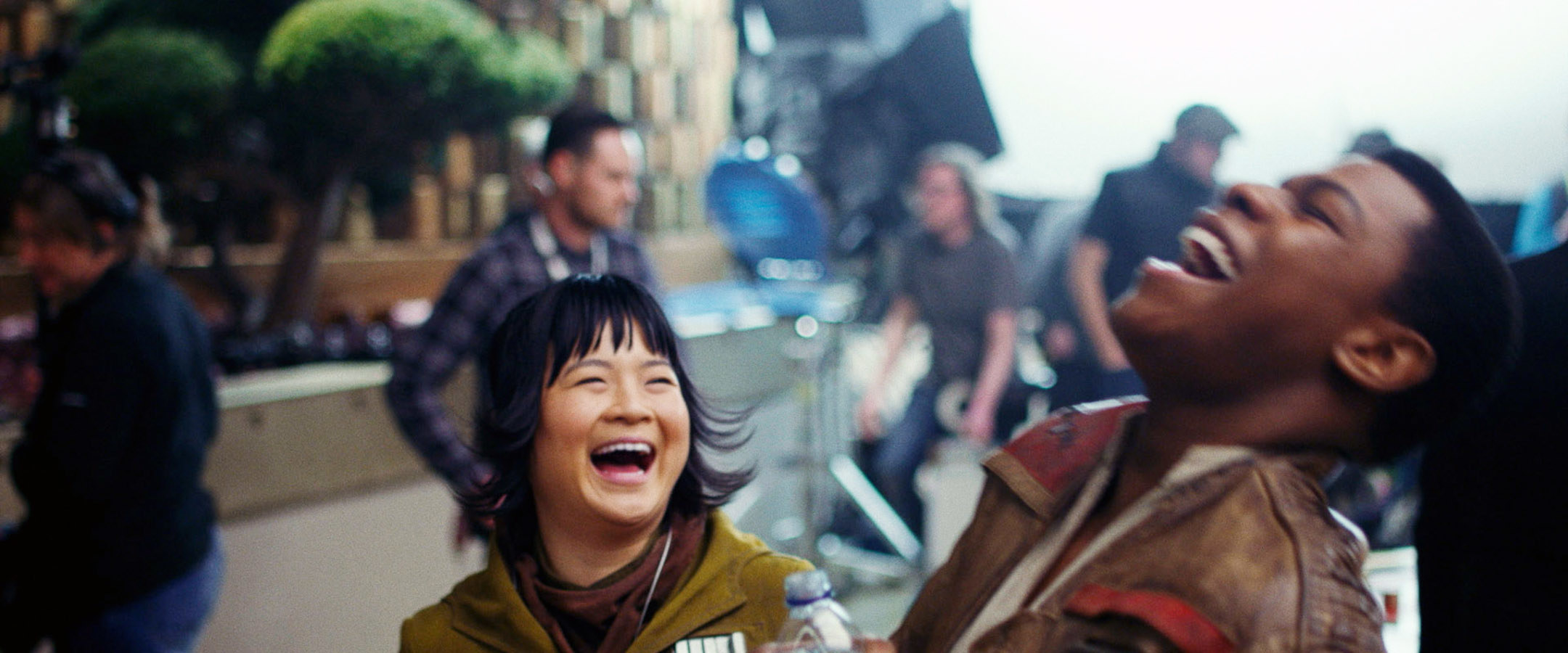 29.
Director Tim Burton having a chat with Danny DeVito between takes on the set of Batman Returns (1989)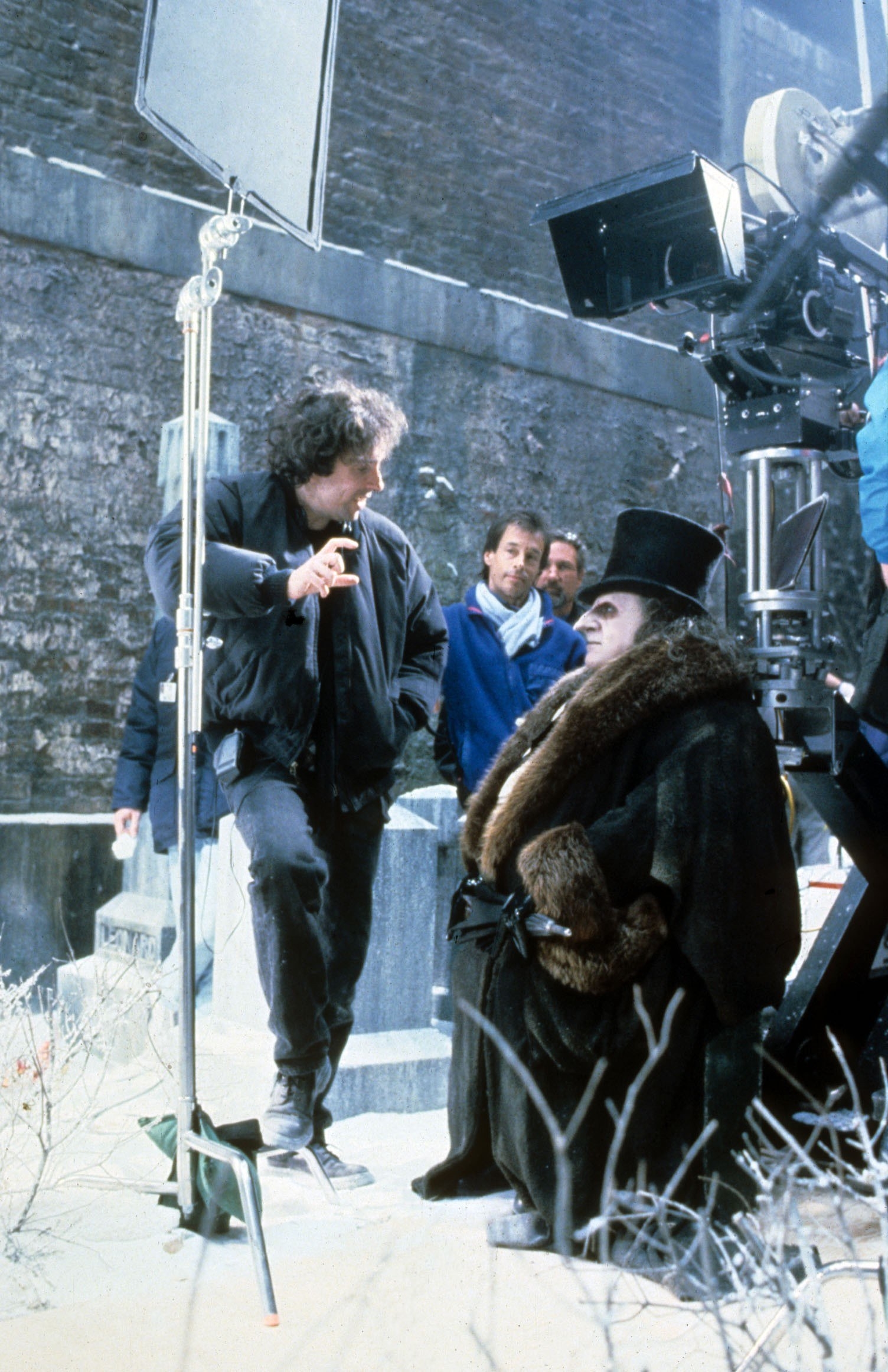 30.
Cho Yeo-jeong, Park So-dam, and Lee Jung-eun watching a scene they just filmed on the set of Parasite (2019)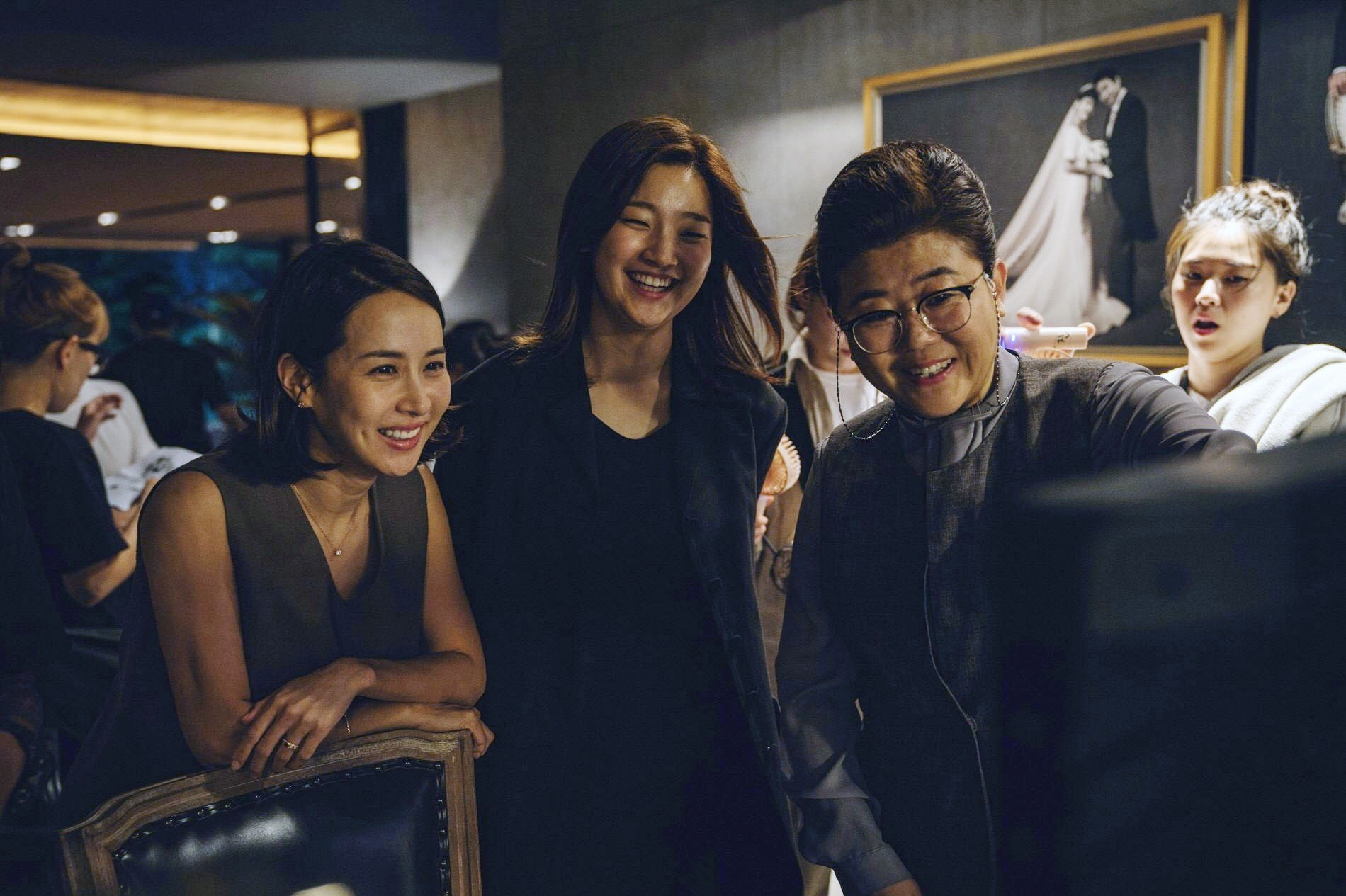 31.
A bunch of random hands attacking Kristen Bell behind a green screen on the set of Pulse (2006)
32.
Ava DuVernay directing David Oyelowo as Martin Luther King Jr. on the set of Selma (2014)
33.
Jennifer Lopez putting on lipstick between takes while filming in the strip club for Hustlers (2019)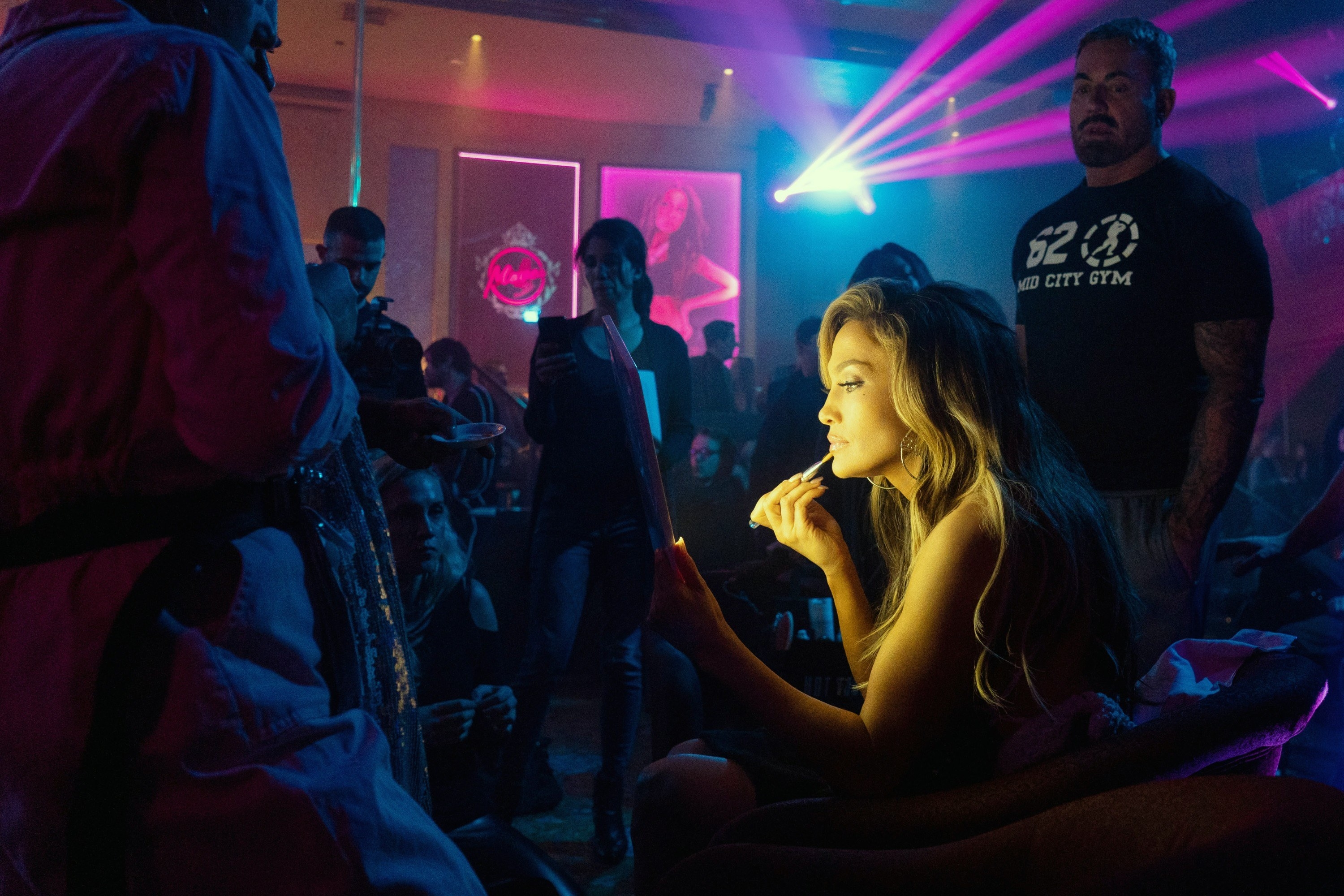 34.
Lakeith Stanfield, Tessa Thompson, and director Boots Riley posing with their bikes on the set of Sorry to Bother You (2018)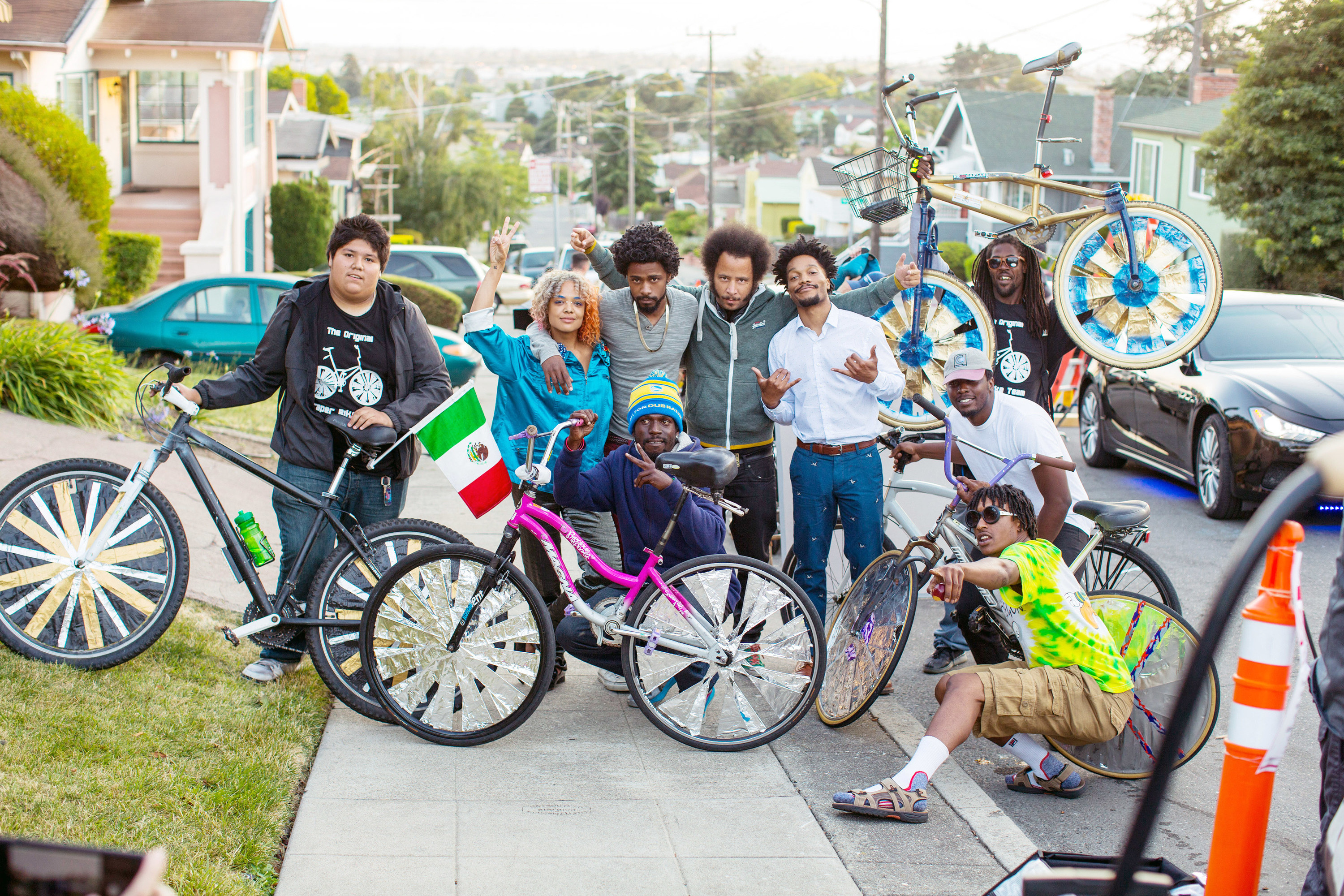 35.
Natasha Lyonne, Clea DuVall, and the cast of But I'm a Cheerleader (1999) taking some v cute disposable photos on set.
36.
Carrie Fisher and Mark Hamill laughing uncontrollably on the set of Star Wars: Return of the Jedi (1983)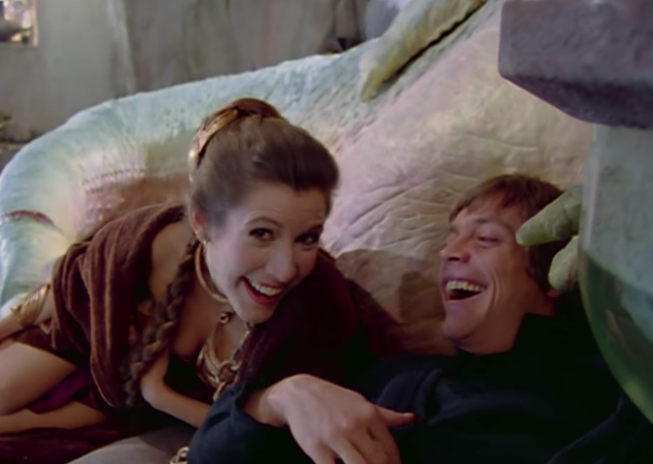 37.
Kate Winslet and Leonardo DiCaprio rehearsing one of their final scenes on the set of Titanic (1997)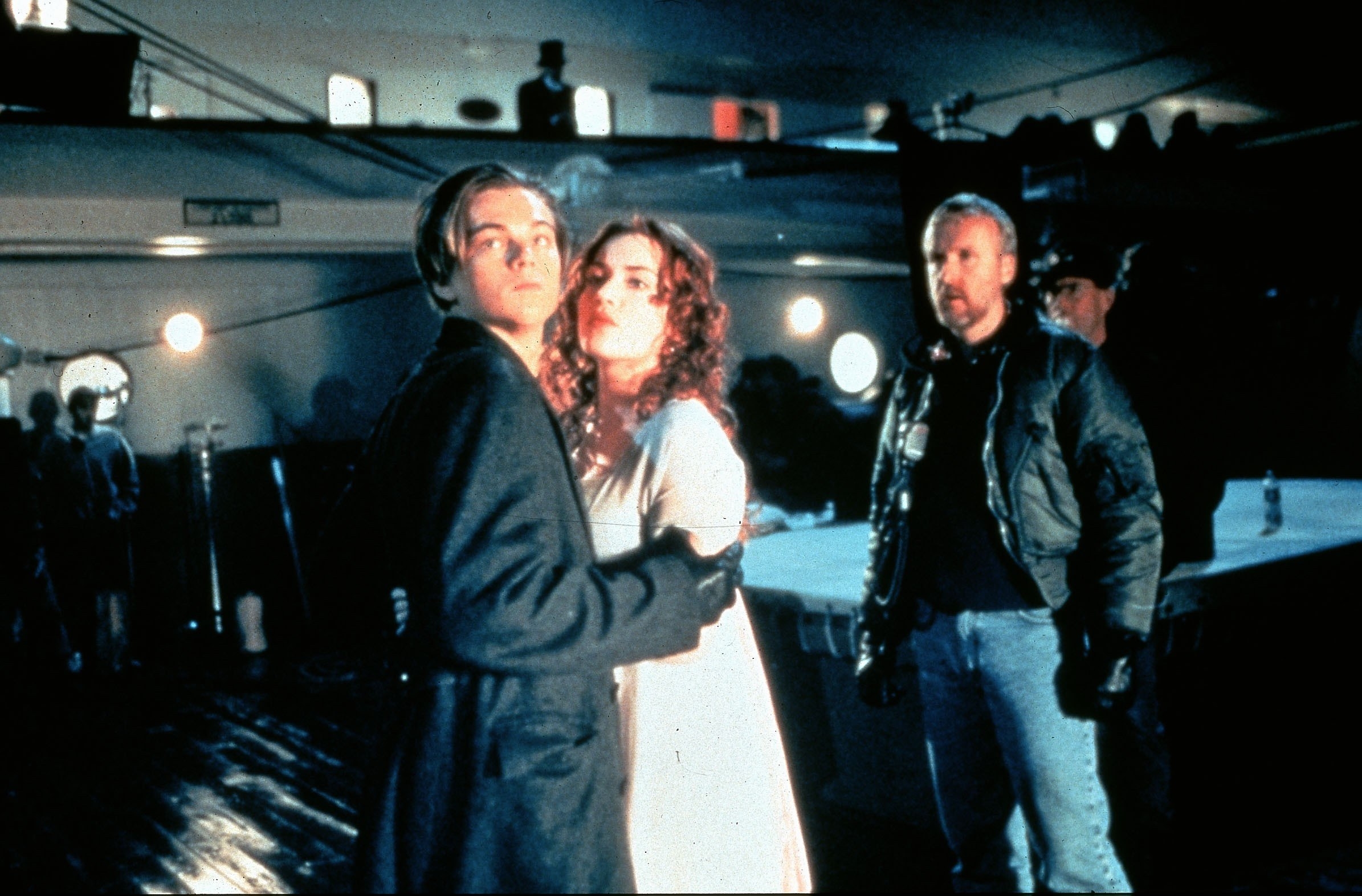 38.
Julia Roberts as a human-sized version of Tinkerbell with director Steven Spielberg on the set of Hook (1991)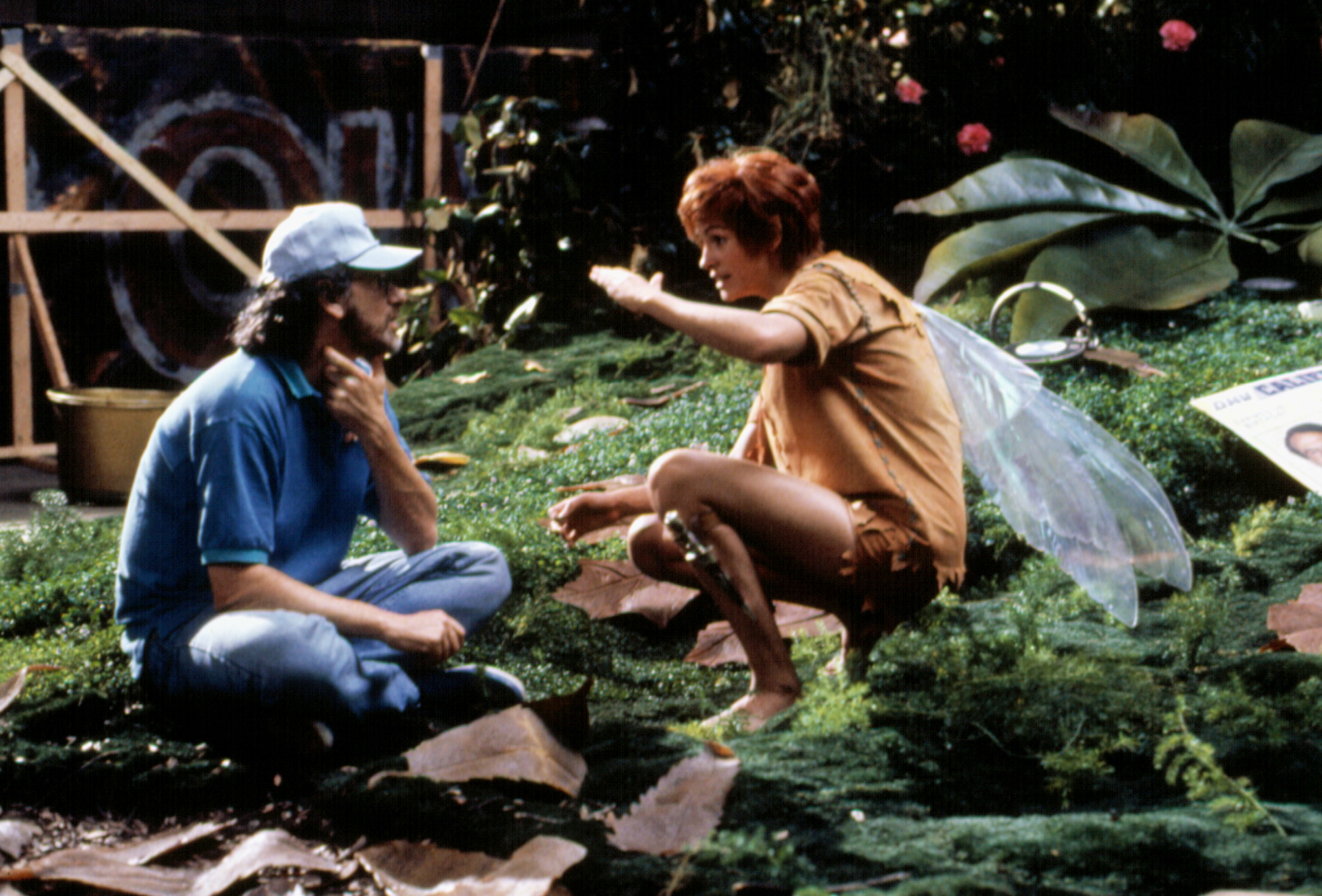 39.
Will Smith, Eva Mendes, and Kevin James watching their wedding dance number behind the scenes of Hitch (2005)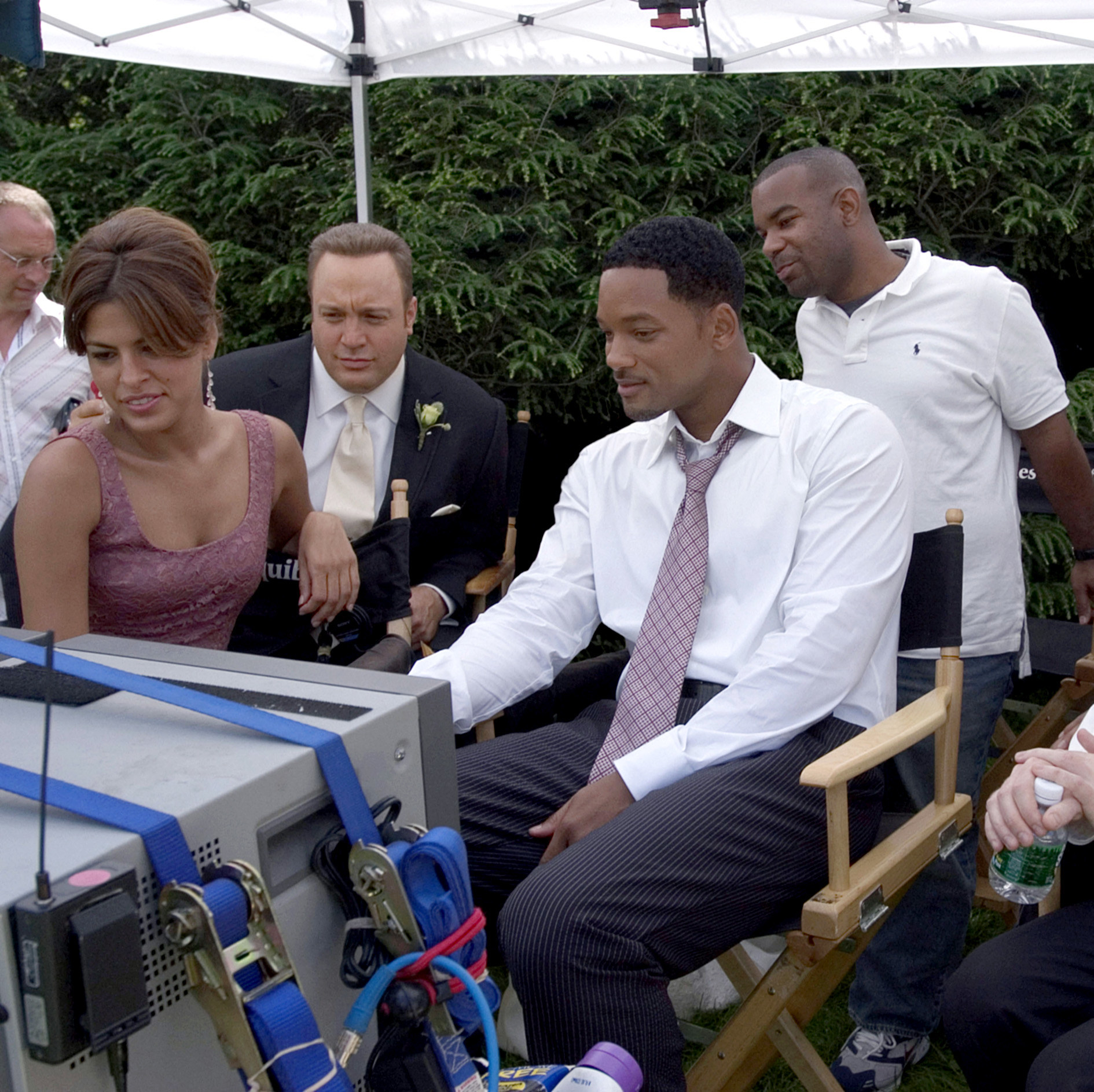 40.
Gina Gershon and Jennifer Tilly posing seductively as Corky and Violet on the set of Bound (1996)
41.
Olivia Wilde, Beanie Feldstein, Kaitlyn Dever, and the cast of Booksmart (2019) eating lunch together on set; Billie Lourd throwing up a peace sign between takes.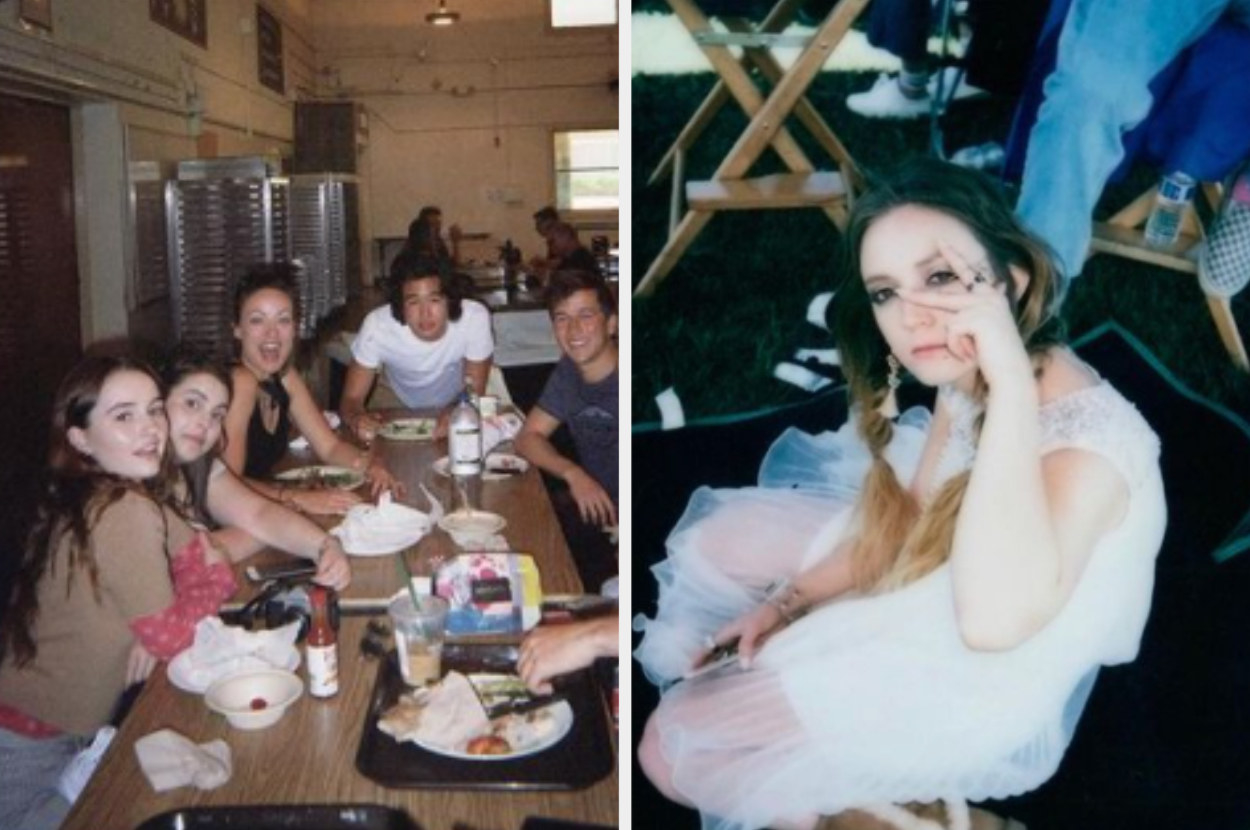 42.
Diana Ross talking to some young fans on the set of The Wiz (1978)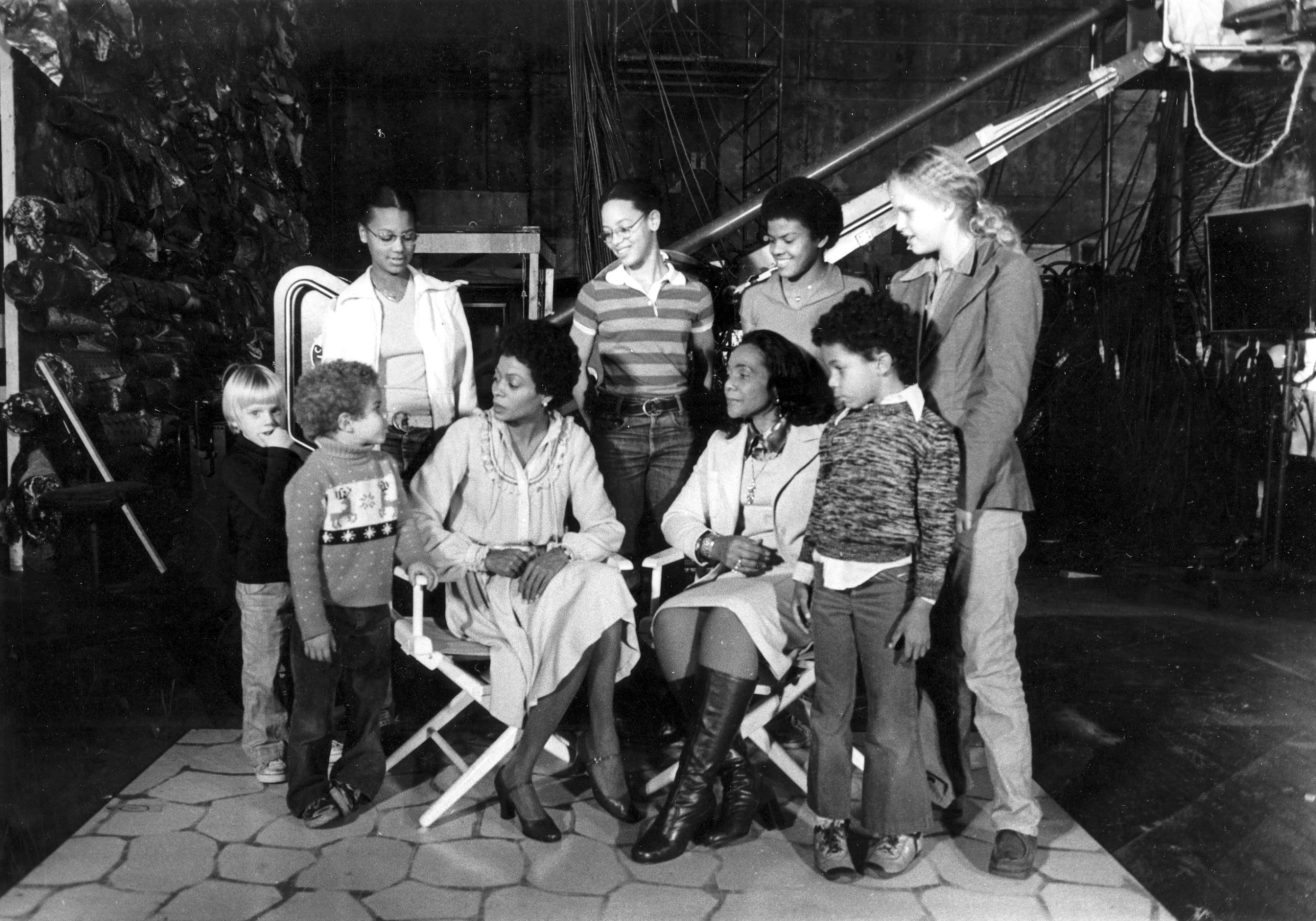 43.
Director Barry Jenkins, Alex Hibbert, and Jaden Piner filming a school scene on the set of Moonlight (2016)
44.
Danai Gurira and director Ryan Coogler rehearsing a scene on the set of Black Panther (2018)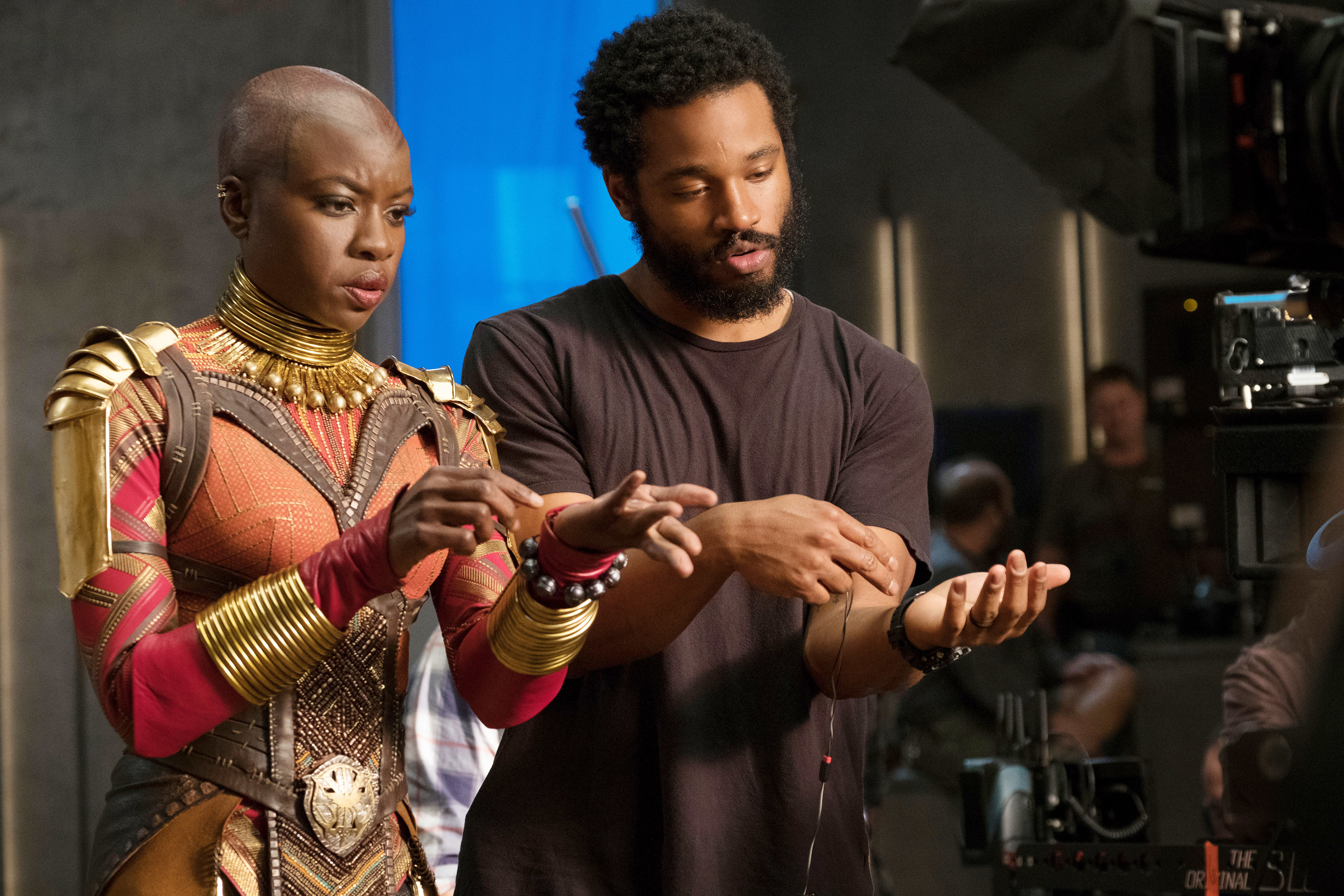 45.
Julie Andrews filming the classic "I Have Confidence" scene for The Sound of Music (1965)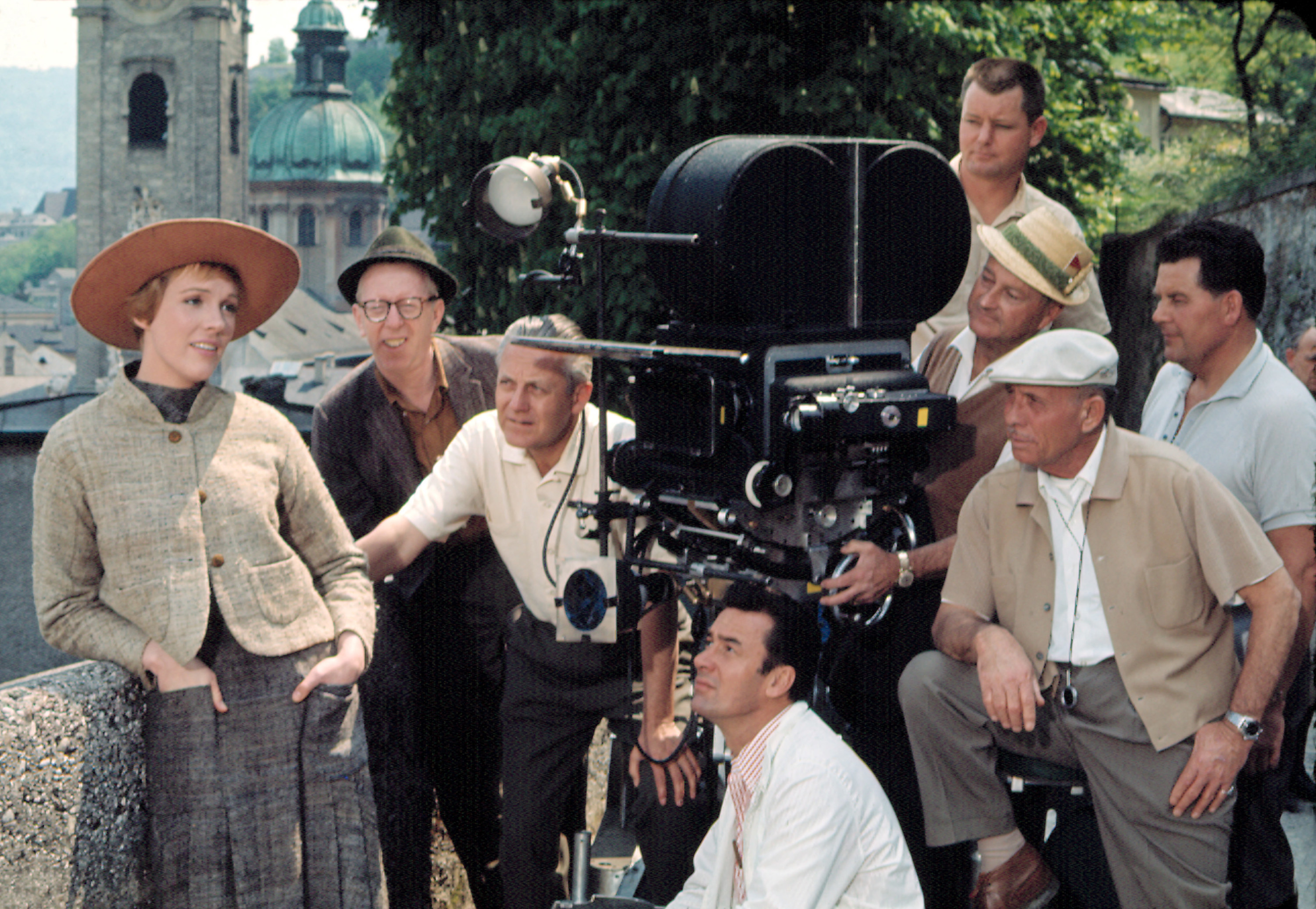 46.
And Jim Carrey in his full-on Grinch costume with producer Brian Grazer and director Ron Howard on the set of How the Grinch Stole Christmas (2000)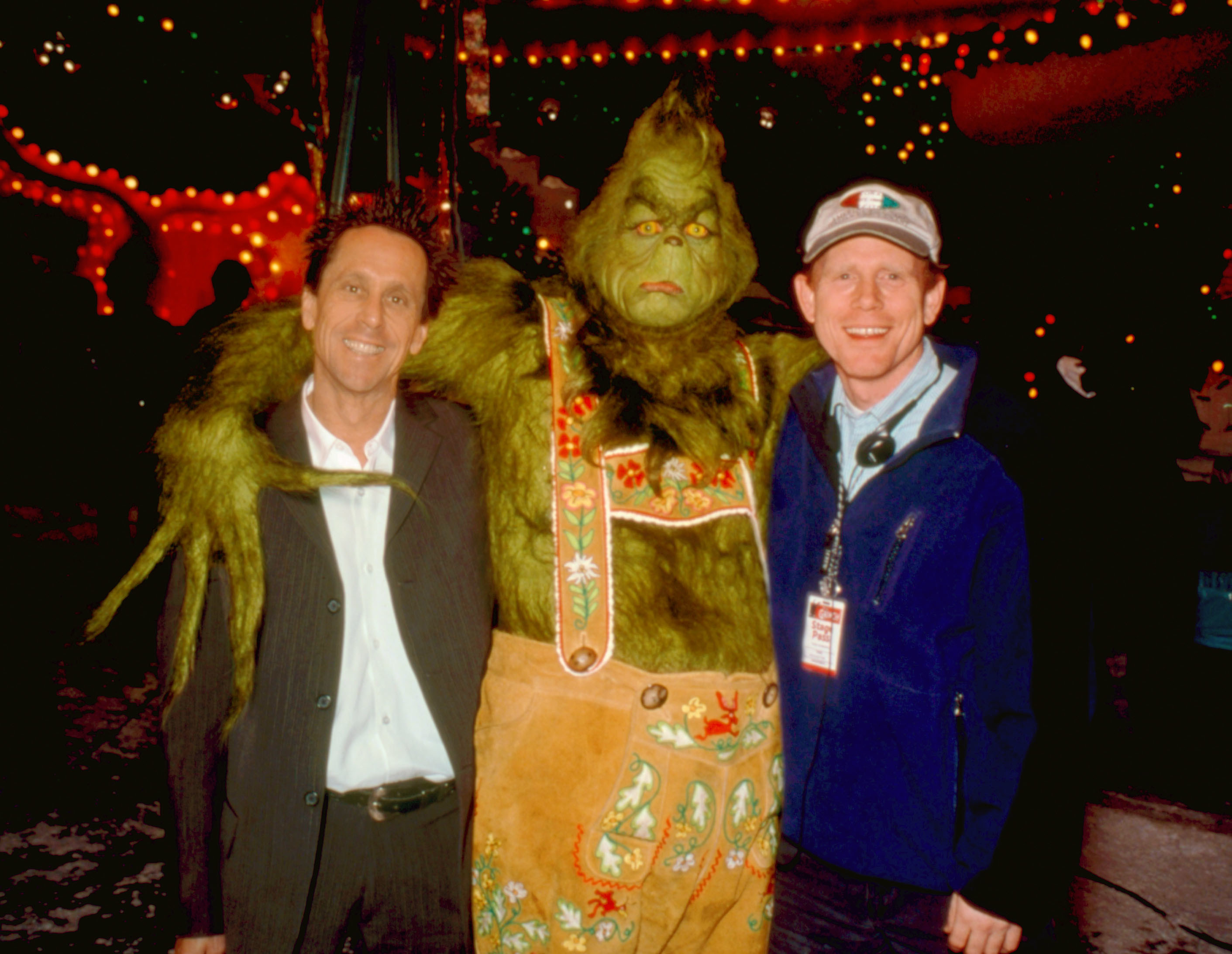 [ad_2]

Source link