Read Time:
1 Minute, 18 Second
[ad_1]

Earlier this month, Harry Styles became the first solo male on the cover of Vogue — looking, in short, like a vision.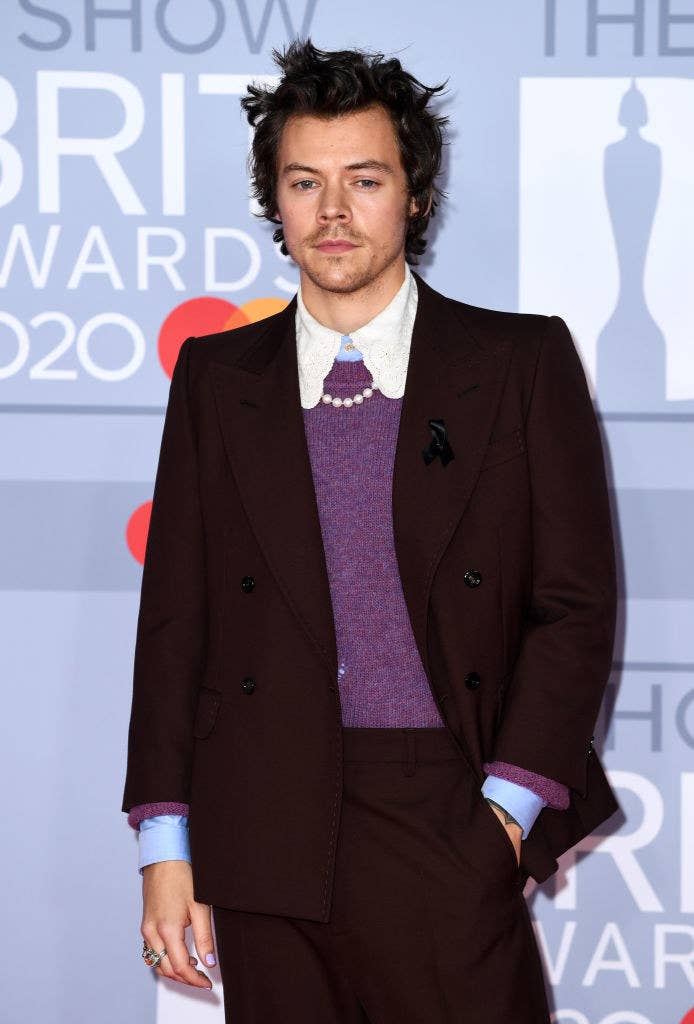 Well, the cover certainly got a lot of people talking — including Representative Alexandria Ocasio-Cortez.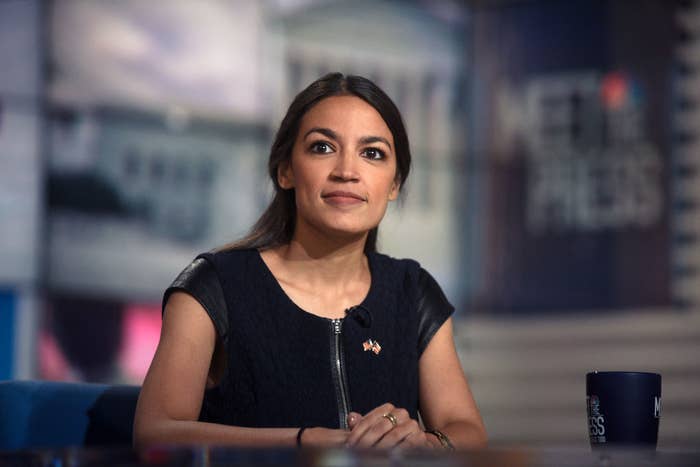 During a Q&A on her Instagram page on Saturday night, AOC was asked about the cover — and her response did not disappoint.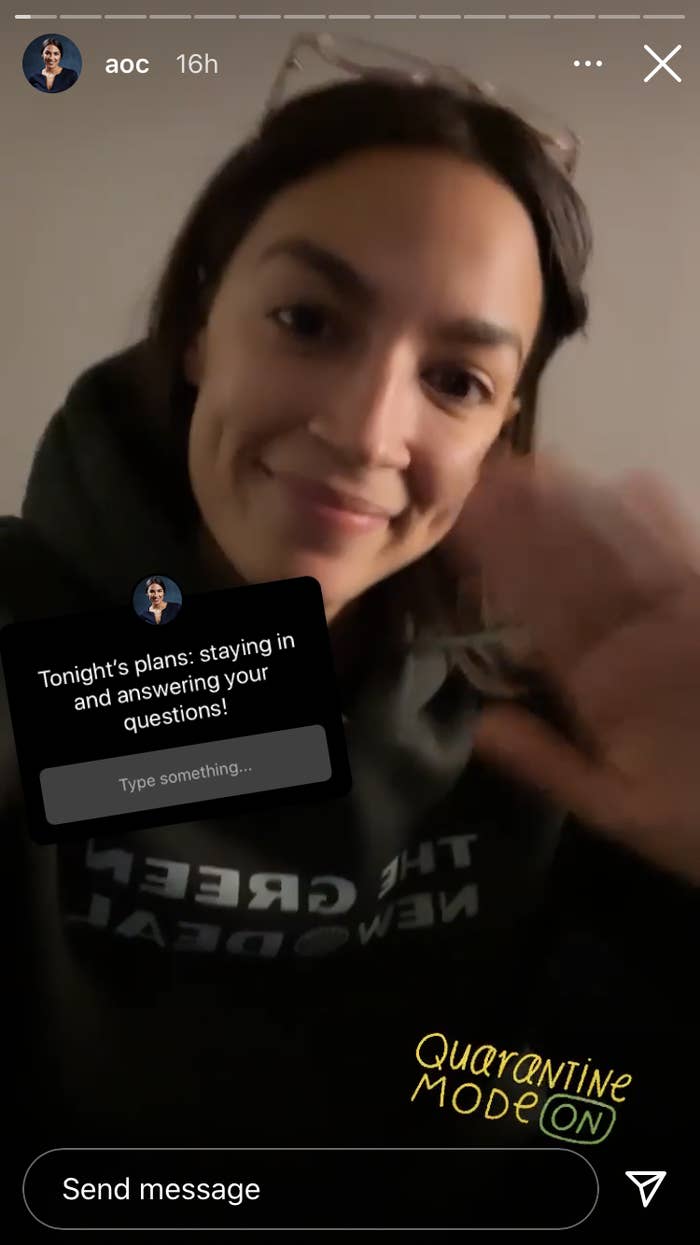 "It looks wonderful. The masculine and feminine elements are balanced beautifully — the hair and jacket styling gave me James Dean vibes too," her response began.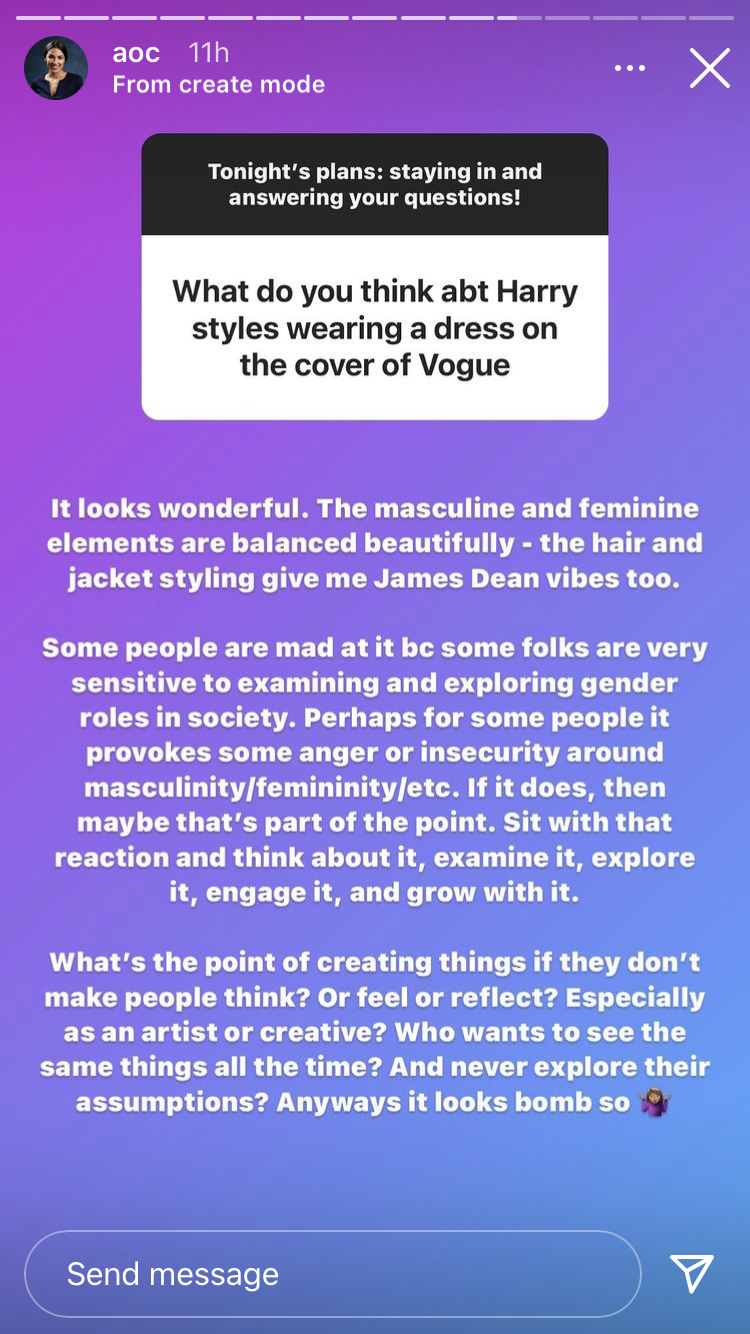 "Perhaps, for some people, it provokes insecurity around masculinity/femininity/etc. If it does, then maybe that's part of the point. Sit with that reaction and think about it, examine it, explore it, engage it, and grow with it."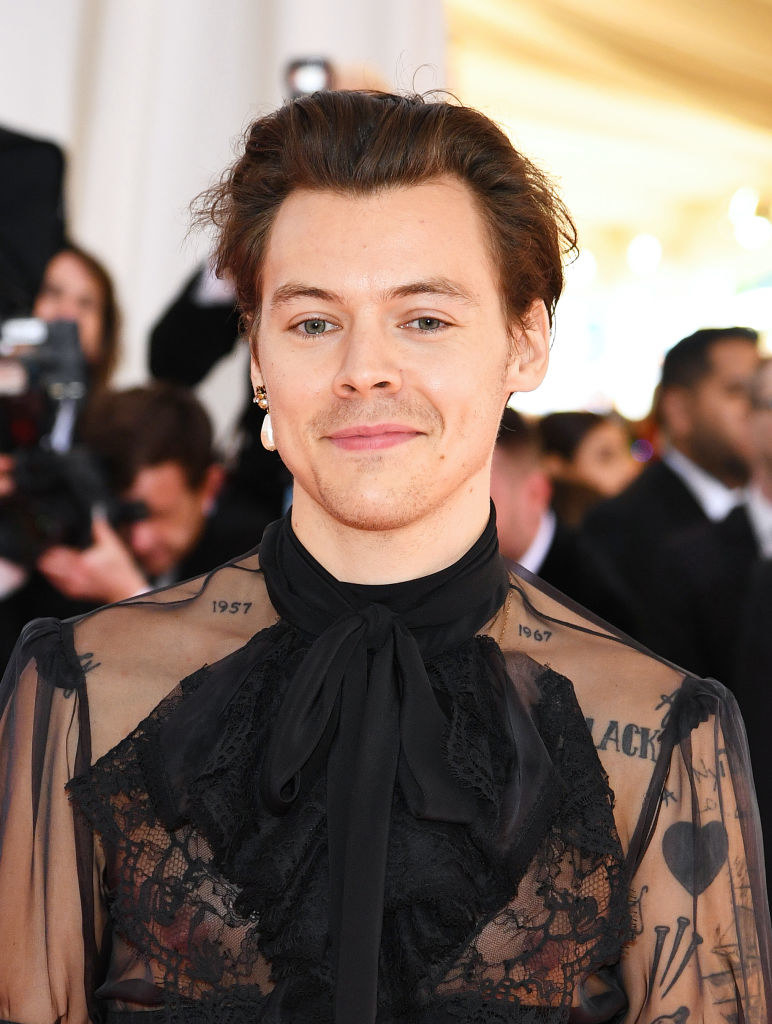 AOC then followed by sharing a post to acknowledge historical context and, "the under-recognized role of trans femmes of color."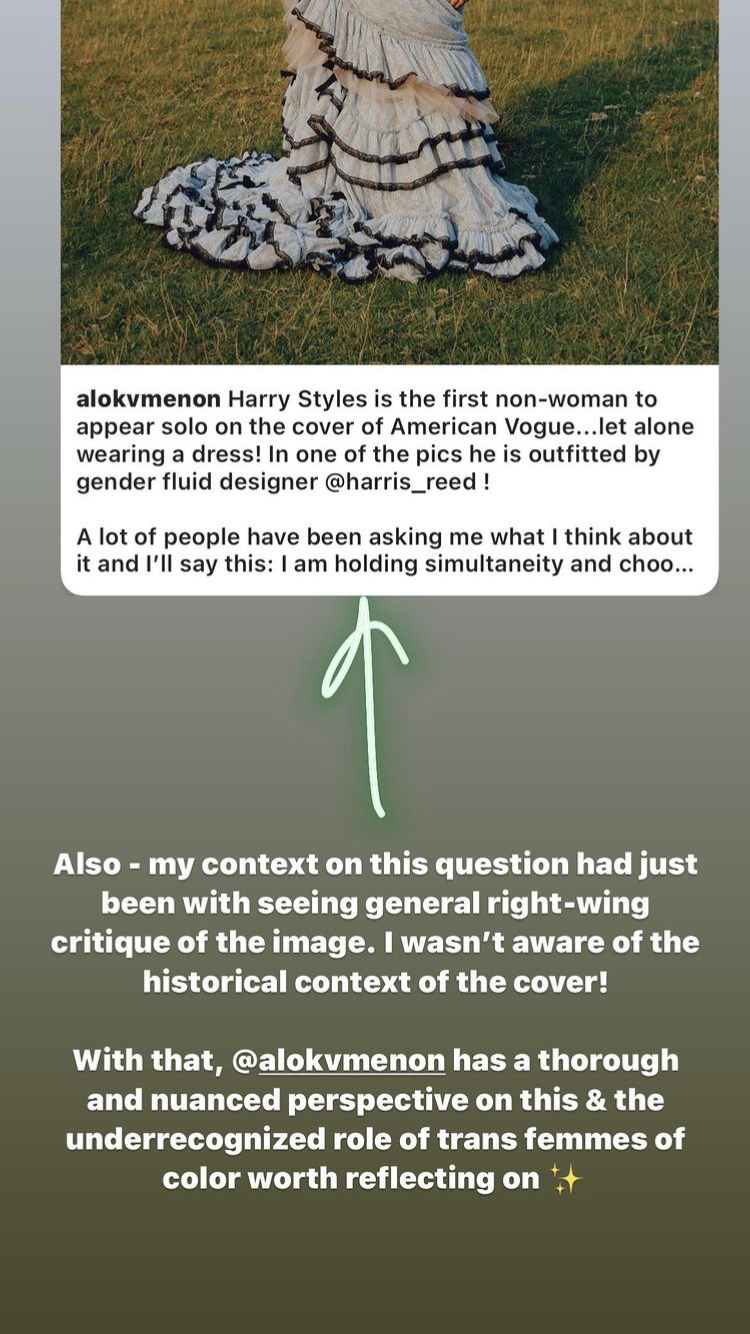 You can read the full Vogue profile with Harry here.


[ad_2]

Source link