Read Time:
9 Minute, 55 Second
[ad_1]

Religion means lots of different things to different people. As a Jewish American, one of my favorite things about religion is the cultural aspect — in particular, the recipes — that connect me to my ancestors.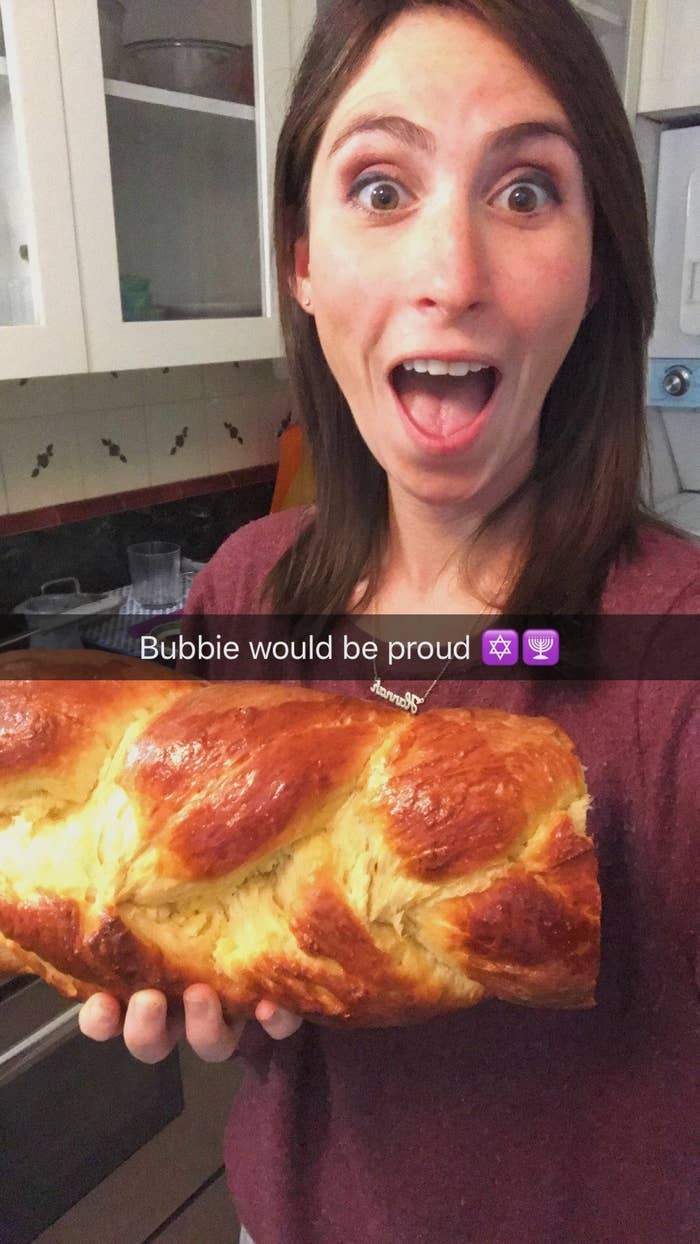 My mother's matzo ball soup is one dish that is literally always on our holiday table. But this recipe it so much more than a holiday dish. It has become my ultimate comfort food. After all, they don't call it Jewish penicillin for nothing.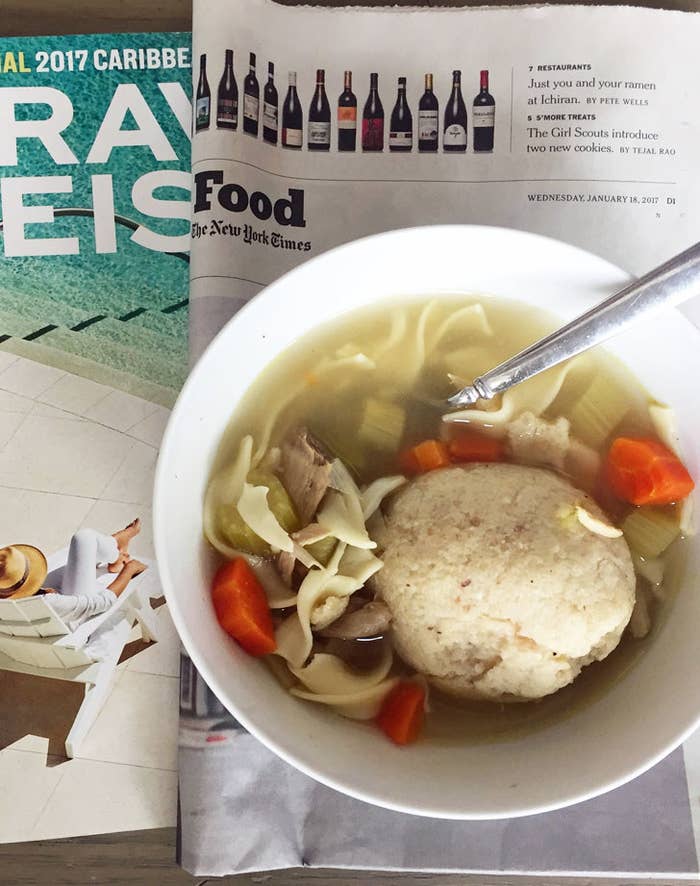 While matzo ball soup is traditionally an Ashkenazi Jewish food, just about anyone can enjoy it. My husband Zack (not Jewish) has become fully hooked on this comfort food.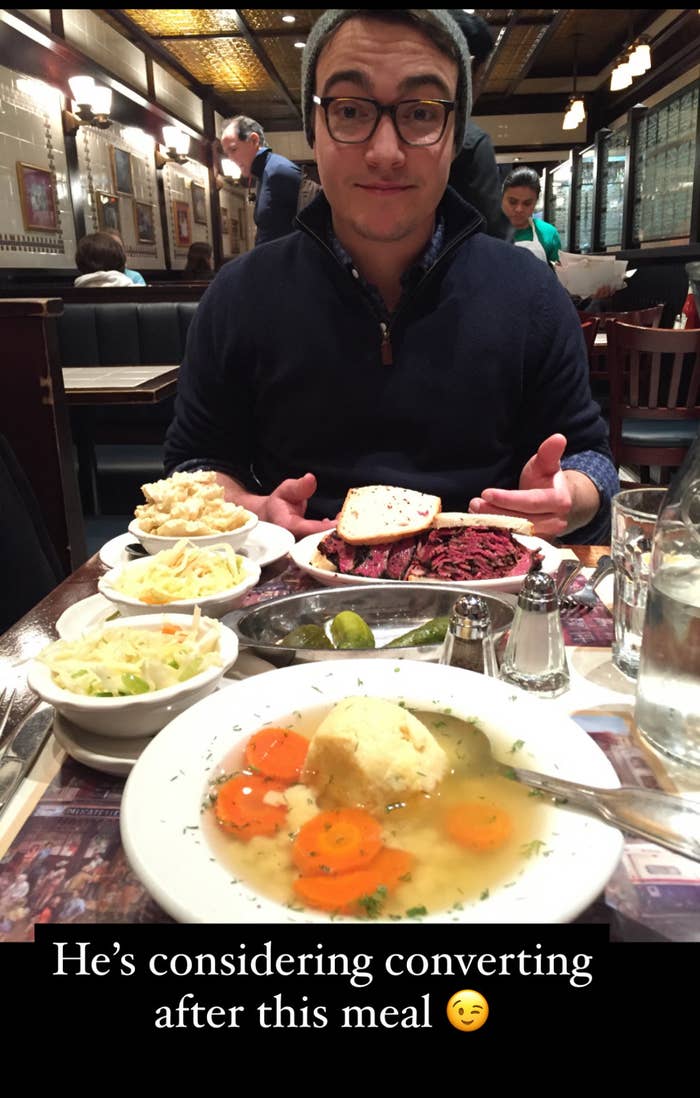 Like most family recipes, my mom's matzo ball soup has been passed down both by hastily-written recipe and word-of-mouth. It's gained an almost mythical status in my family. It comes together in one pot, and you can make a huge batch and enjoy it for days. Here's how you make it.
Ingredients:
You'll start by rinsing and patting dry a whole chicken or chicken parts. Trader Joe's sells small heirloom chickens (about two pounds) that I love using for this recipe. Place the chicken in a stock pot or Dutch oven and cover with water. Add the soup seasoning packet from the matzo ball soup mix.
When the chicken is almost cooked through, it's time to form the matzo balls. You could make matzo balls from scratch using matzo meal, eggs, chicken fat, etc… (and I'm sure this family recipe originally called for the homemade version) but the packaged mix is easy and the final matzo balls taste amazing, so my mom's recipe sticks to that.
Combine the matzo ball mix with eggs and vegetable oil, then place the mixture in the fridge for about 20 minutes so it firms up. Bring the soup back to a boil and form the mixture into little balls (how big or small you like them is entirely up to you). Toss the balls into the pot of soup, cover, and let cook for 20 more minutes until the matzo balls are fluffy and float to the top.
If you want to serve the soup with noodles, you can add them right to the boiling water or prepare them beforehand. Ladle the soup into bowls, making sure that everyone gets a matzo ball, tender veggies, chicken, noodles, and plenty of broth.
It's as simple as that! It requires one pot and very little hands-on cooking. And the final result IMO: the most comforting, heart-and-soul-warming soup in the world.
Do you have a family recipe that has become your ultimate comfort food? Tell me about it in the comments below.
[ad_2]

Source link