Read Time:
11 Minute, 10 Second
[ad_1]

Hey, hey! My name is Jasmine and like most people in their 20's, adulting governs much of my life. I sometimes get in such a "go mode" that I don't appreciate what I have enough — because I'm already focused on the next thing.
I've been prioritizing gratitude as of late, so I recently bought a really neat gratitude journal from Addie Rawr — and one of the suggestions within the journal has been low-key life-changing for me.
But let me back up real quick: a gratitude journal is usually a notebook (sometimes with guided prompts) that centers around noting the things in your life that you're thankful for.
One of the first few pages in the journal has instructions for making a gratitude jar — so I thought I'd give it a try. A gratitude jar is a similar concept as the journal except you are writing down what you're thankful for on pieces of paper, then physically putting them into a jar.
Since writing things down in a similar way has significantly helped my mental health before, I was eager to try this.
The first step? Decorating a jar. If you don't have supplies, you can always just grab an empty jar from your kitchen for a quick $0 version, but I wanted to get creative with it. ✨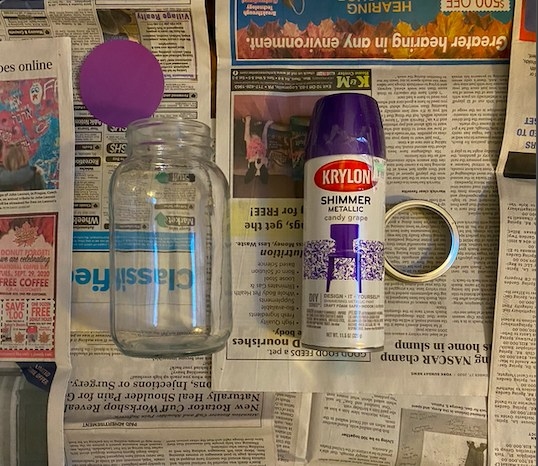 I also realized that I didn't have a top for my jar, so I just used one of the little paper circles I usually write quotes on for my wall of inspiration.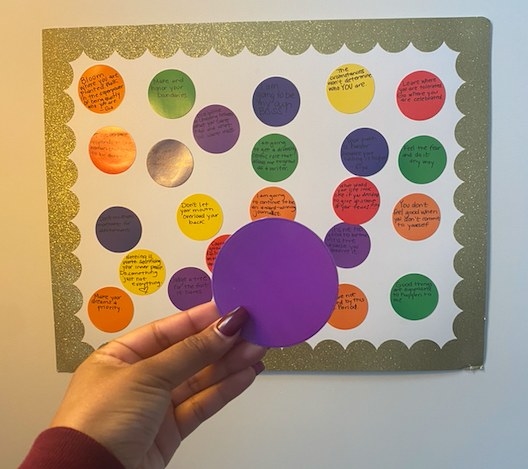 I don't know why purple spray paint was the move, but it seemed like an easy color scheme to follow.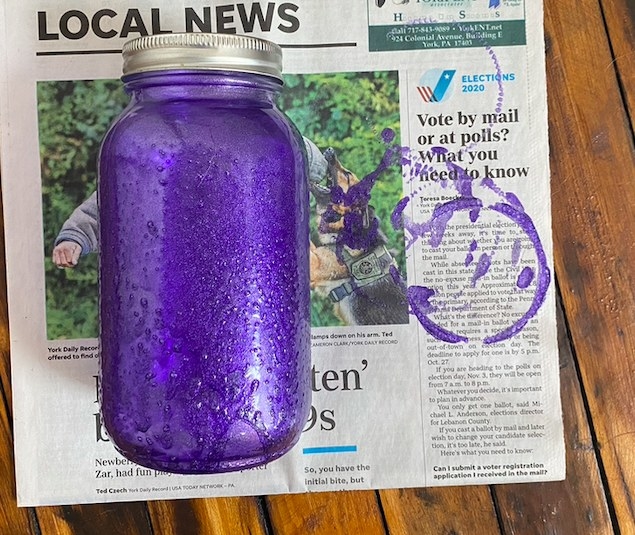 Of course it came out a mess, but I went with it. I added some Edgar Allan Poe bandages to give it a cooler look, then started actually using it. I kept it basic and wrote out things I was grateful for on purple Post-It notes — ranging from my family, my little corgi, and more.
I started writing at least one thing in there a day, but some days I found myself adding two or three items. In the past, I wrote down self-doubts and put them away in a shoebox underneath my bed. I've hardly added to that lately since I started using my gratitude jar. The jar (paired with the journal) has become a very grounding habit for me.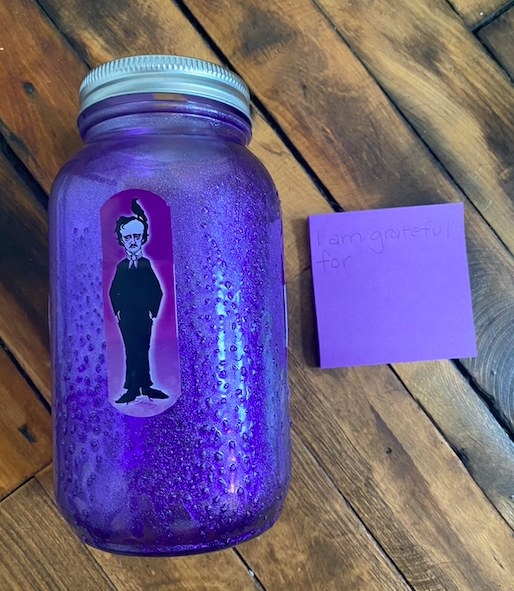 Even when I was having a not-so-great day, I'd pop a few things into the jar that I was grateful for. For me, writing those things down anchored me to the present even when my mind was running astray.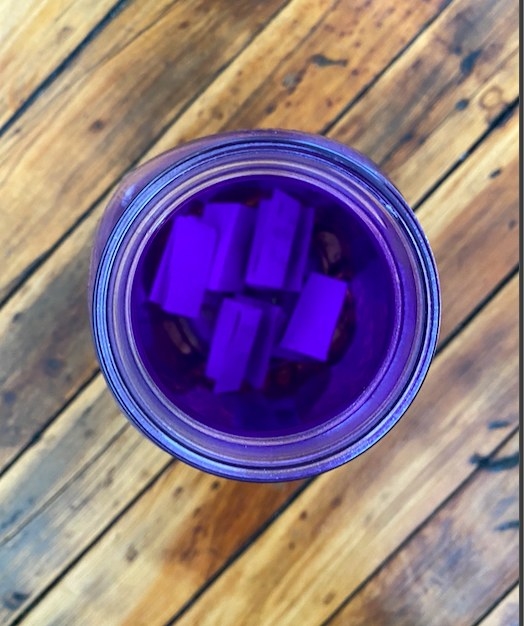 You can do it for however long you want, but for me, it was comforting to see how many pieces were in there — or just how much I have to be grateful for.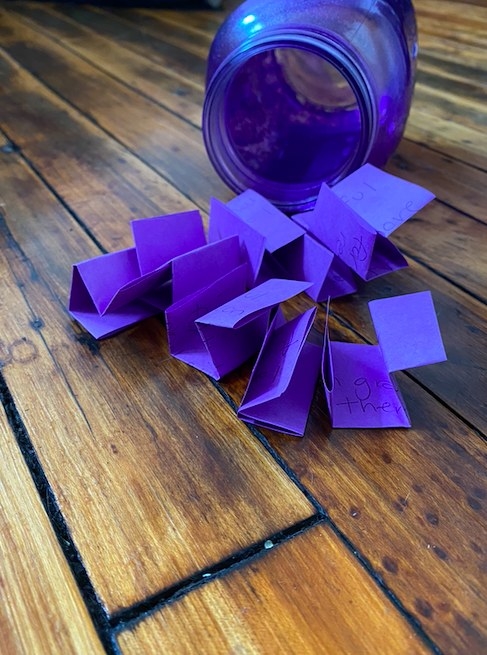 How have you been able to practice gratitude in your day-to-day life? Let me know in the comments!


[ad_2]

Source link